Here at Hog Roast Brook, we always love sharing the great feedback we get from clients who have invested in their own hog roast kit and hearing about how the machine they have bought from us has transformed their catering business for the better!
The last happy customer we have just heard back from was Chris, who recently bought one of our fantastic Titan models from us after hiring it for a while to get a feel for the machine and what it could do before taking the plunge and buying one for himself.
Chris runs his own medium-size mobile catering business, and like many of our previous clients before him, he had been on the lookout for a versatile piece of catering equipment that would make his life easier and enable him to provide a high volume of freshly made food at large outdoor events.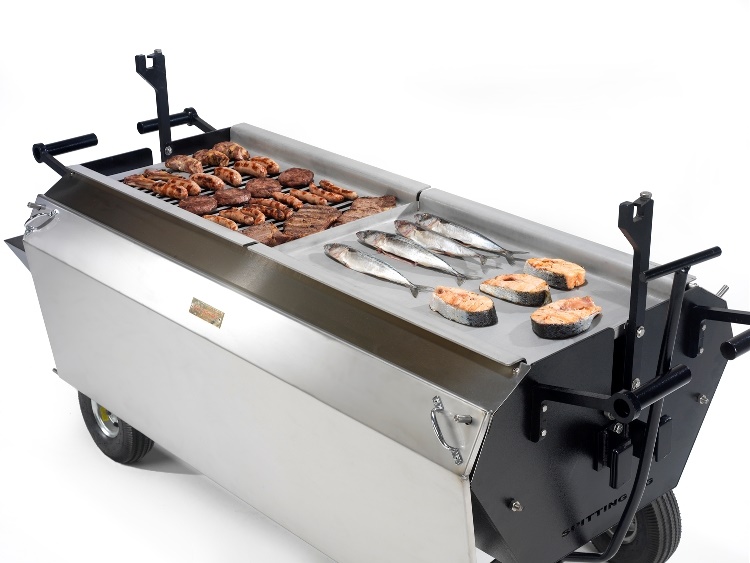 When he told us what he needed, we knew that the Titan was the perfect machine for him and after trying it out for himself for a couple of days, Chris wholeheartedly agreed with us! The Titan is probably the most versatile piece of hog roast machinery available on the market thanks to its multifaceted design that comes with a range of different attachment options, as well as helping you to produce a perfectly spit roasted hog with the minimum of effort every time.
Chris opted for the BBQ attachment when he bought his Titan machine from us, enabling him to effortlessly expand his mobile catering repertoire in several different ways and prepare lots of different dishes utilising just one piece of equipment!
The Titan's adaptability is one of its main selling points and Chris certainly hasn't been the first client to buy one who has been impressed with just how much it can do, and he definitely won't be the last either!
We're so glad Chris took the time to get back in touch with us to let us know here at Hog Roast Brook how he is getting on with the Titan and we hope his new versatile hog roast machine continues to work wonders for his own mobile catering business!