---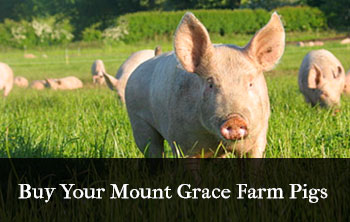 Hog roasting is the time honoured tradition of cooking either a whole pig or a large joint of meat in a slow and thorough manner which results in an end product that is moist and succulent, beautifully tender and exceptionally flavoursome. If you've never experienced the impressive sight and gorgeous aroma of freshly roasted pork before, after it has been meticulously cooked to perfection using the traditional spit roasting technique, then you should prepare yourself for a visually stunning and deliciously full flavoured feast which will undoubtedly change the way you think about beautifully cooked and professionally served great tasting hot food forever!
As one of the UK's leading suppliers of high quality meat and poultry, and as modern day experts that specialise in the hire and sale of the very latest in cutting edge hog roasting equipment, we are able to provide everything you could possibly need for an outdoor pig roasting event that will leave a wonderfully memorable and long lasting impression on you and your guests.
Regardless of whether you are hiring our services for a small wedding reception, a large scale outdoor corporate event, a prestigious food festival or any other occasion where good company and spectacular cuisine are to be enjoyed side by side, our highly motivated and incredibly enthusiastic team of hog roast caterers are always available to provide the best quality food at the most surprisingly affordable prices!
The hog roast catering specialists!
In addition to our wide and varied choice of highly satisfying pig roast menus which make excellent use of the finest locally farmed produce, having been home grown and reared by hand by a carefully selected choice of award winning British farmers who are renowned for their fine tasting breeds of livestock, we are also able to offer a stunning selection of equally great tasting alternative meats such as Spring Lamb, Roast Beef and Poultry which are cooked to the same exceptionally high standards as our hog roasts using the same state of the art combined oven and spit roasting equipment for spectacularly good results.
Unlike many of our competitors who are usually only able to offer their services within a limited number of local areas, Spitting Pig are able to provide hog roast catering at events throughout the whole of the UK with our ever expanding team of highly experienced pig roast catering experts who work with a reliable network of carefully chosen specialist meat and poultry suppliers who can provide everything you could possibly need for the hog roast food frenzy or lamb, beef or chicken spit roasted barbecue of a lifetime!
Hog roasts and catering for all occasions
With over twenty years of experience and one of the biggest and best menu choices available anywhere, our dedicated catering team are able to provide great tasting food for any number of people ranging from a small and informal gathering of family and friends holding a private celebration through to a huge outdoor event with hundreds of visitors! Furthermore, in addition to our unrivalled selection of hot and tasty meat dishes which includes everything from Spit Roasted Pig served with Stuffing, Apple Sauce and Crackling, through to Barbecued Beef burgers, Peking Duck Wraps and Spicy Thai Chicken Kebabs, we are also able to offer a stunning choice of mouth watering vegetarian dishes which ensures that all of your guests are left feeling completely satisfied!
Our professional hog roast catering service is fully inclusive and includes everything from providing the plates and dinnerware, laying the tables and preparing the food in front of your guests through to clearing up afterwards so that you are free to take care of everything else with the minimum of stress or distraction. We are also able to offer a full training service for other hog roast catering firms seeking to learn from our vast level of expertise.
Buy a hog roast machine
If you are a successful outdoor event caterer and you are looking to purchase a hog roast machine which is suitable for feeding a large number of people at a private function such as a wedding reception, corporate gathering or a trade show, then you will be delighted to know that we are able to recommend and supply the best hog roast equipment on the market which has been exclusively designed and tested by our very own in house pig roasting and catering experts. As the UK's leading manufacturer of high quality hog roast machines, we are currently able to offer a distinct choice of four fantastic models which represent the perfect investment opportunity for the budding entrepreneur seeking to branch out and start a promising career as a highly successful hog roast caterer.
The two best selling units we offer are the top of the range Titan Hog Roast Machine and the equally impressive Titan Spit Roast machine, which are both more than ideal for those large gatherings where there are plenty of hungry mouths to feed! Superbly constructed from stainless steel, these high quality hog roasting ovens are an absolute joy to use and they are also incredibly easy to use and straightforward to operate. This leaves you with very little to do or worry about other than scoring the pig then rubbing some salt in after pouring some cold water over it once it has been loaded onto the unit. Once the pig is in place and you have carried out your basic preparations, you simply switch the machine on and leave it to cook the meat through slowly whilst you tend to your other duties. The end result is a deliciously cooked hog roast with the most gorgeously crispy crackling you are ever likely to encounter!
Read More... hide