Corporate Event Catering
[espro-slider id=3931]
Let the Spitting Pig Team take care of yours with our Specialist Corporate Event Catering!
The Spitting Pig Co are specialists when it comes to providing complete catering solutions for our corporate clients. Being fully Nationwide and having a huge capacity, with 30 depots throughout the UK, each capable of running multiple events on the same day, The Spitting Co has the capability to cater for multiple sites simultaneously – perfect for when your business needs stunning food, for any number people, in a host of different locations. Our fully staffed office is there to provide a professional point of contact for your team – from quoting, to booking and to field any questions you may have.
Believing that communication is key – we pride ourselves on making the organisational side of your experience the most pleasant and hassle-free that it can be. We take the burden of stress away, leaving you to concentrate on doing what you do best – safe in the knowledge that the Spitting Pig Co has got your corporate catering needs covered.
Spitting Pig offer so much more than just Hog Roasts. We offer varied menus and tailored corporate catering packages to suit your needs. CLICK HERE to see a selection of what we can offer to your corporate catering event. Don't see what you are looking for? Don't worry, we are able to match your needs just pop an enquiry over to the team and we will be in contact to discuss further.
[espro-slider id=4216]
Reasons why our corporate catering clients come back to us;
• Professional, Experienced and Friendly Teams
• 5 Star Hygiene Ratings, Fully Insured Service and Method and Risk Assessed Approaches
• Amazing Food With Varied Menus To Cater For All Dietary Needs
• Pristine Appearance – With Uniformed Staff, Sign Written Vehicles And Impeccable Catering Equipment
• Competitive Pricing
• Fully Staffed Office To Ensure Hassle Free Organisation And Submission Of Any Documents You May Require
• Ability To Cater For Any Number. Our Teams Can Cater from 10 to 10,000
You don't need to take our word for it, please CLICK HERE to see a selection of our regular corporate catering clients who we thoroughly enjoy working alongside.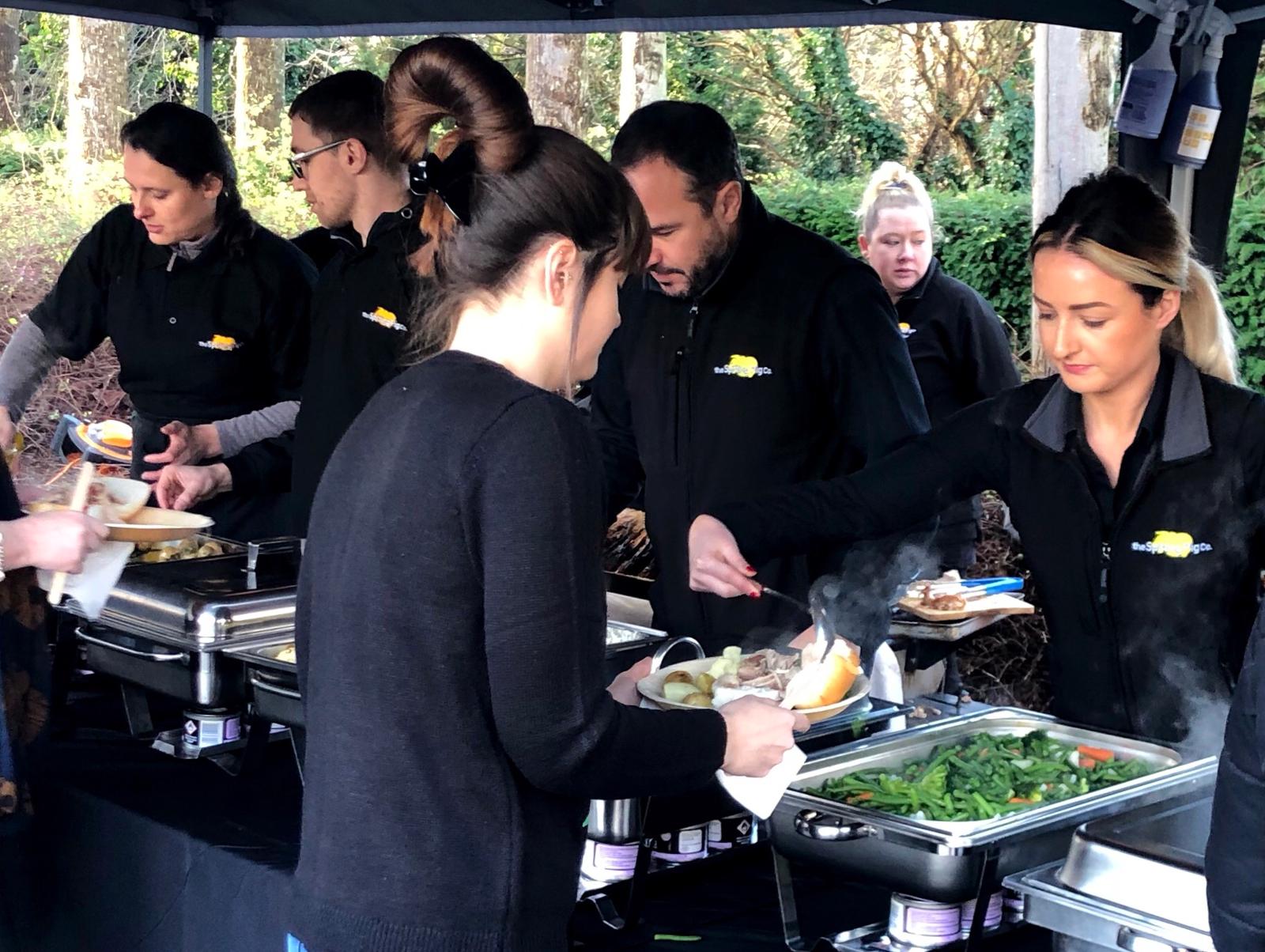 So get in touch today and let The Spitting Pig Co take care of your next corporate event.
[testimonial_rotator id="4320″ shuffle="true"]