James – The Tasty Hog Company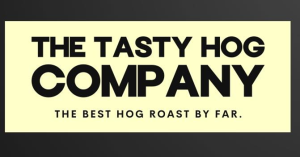 I recently purchased a reconditioned, hard roast machine from Matt and the team at Spitting Pig. I dealt solely with Matt I think; and he couldn't do enough to help. The machine is immaculate and worked perfectly. It came with a gas safety certificate as promised, and it has a 12 month warranty. Having already used the machine, I am delighted with it. I recommend Matt and Spitting Pig to anyone interested in setting up Hog roast venture.
Sarah – Private Machine Hire

Thank you so much for dropping off your Spitting Pig machine to our daughter's wedding venue for your 'Self Cook' option. You said it would be very easy and cook itself…. my goodness you were right! You started it up for us and we walked away and left it to do its stuff, just checking the temperature app on our phone intermittently.
This meant we could relax and enjoy being with our guests. The meat was so tasty, soft and fell apart, the cracking just delicious! Your team were very communicative via IMessage so no waiting around for collection, just so simple which made the wedding celebration party even more enjoyable.
Thank you, we will certainly recommend you to others.
Richard – Barony Castle

Excellent service and the machine is great. Ideal for weddings, BBQs etc. and with the window a great way of advertising and getting guests excited about the food.
Machine was ordered as an emergency replacement and we were not let down.
Kind regards
Richard Spanner, Partner
Tracy – The College Arms Hertford Heath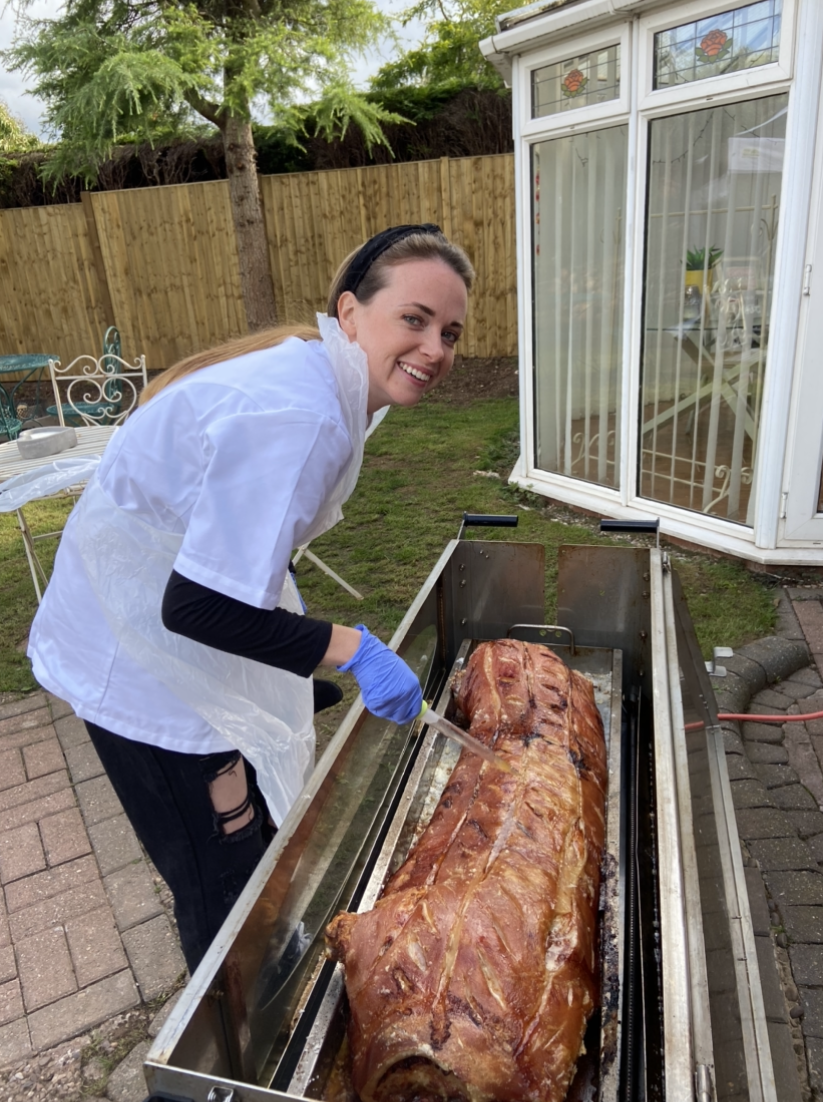 Hi Stephen
I hope you're well, as promised a few pictures of our trial hog roast last Saturday. Everyone loved it said it was amazing sauces were popular and it was brilliant!
Keep well
Tracy
Lisa Hutchinson – Dotty Kitchen Catering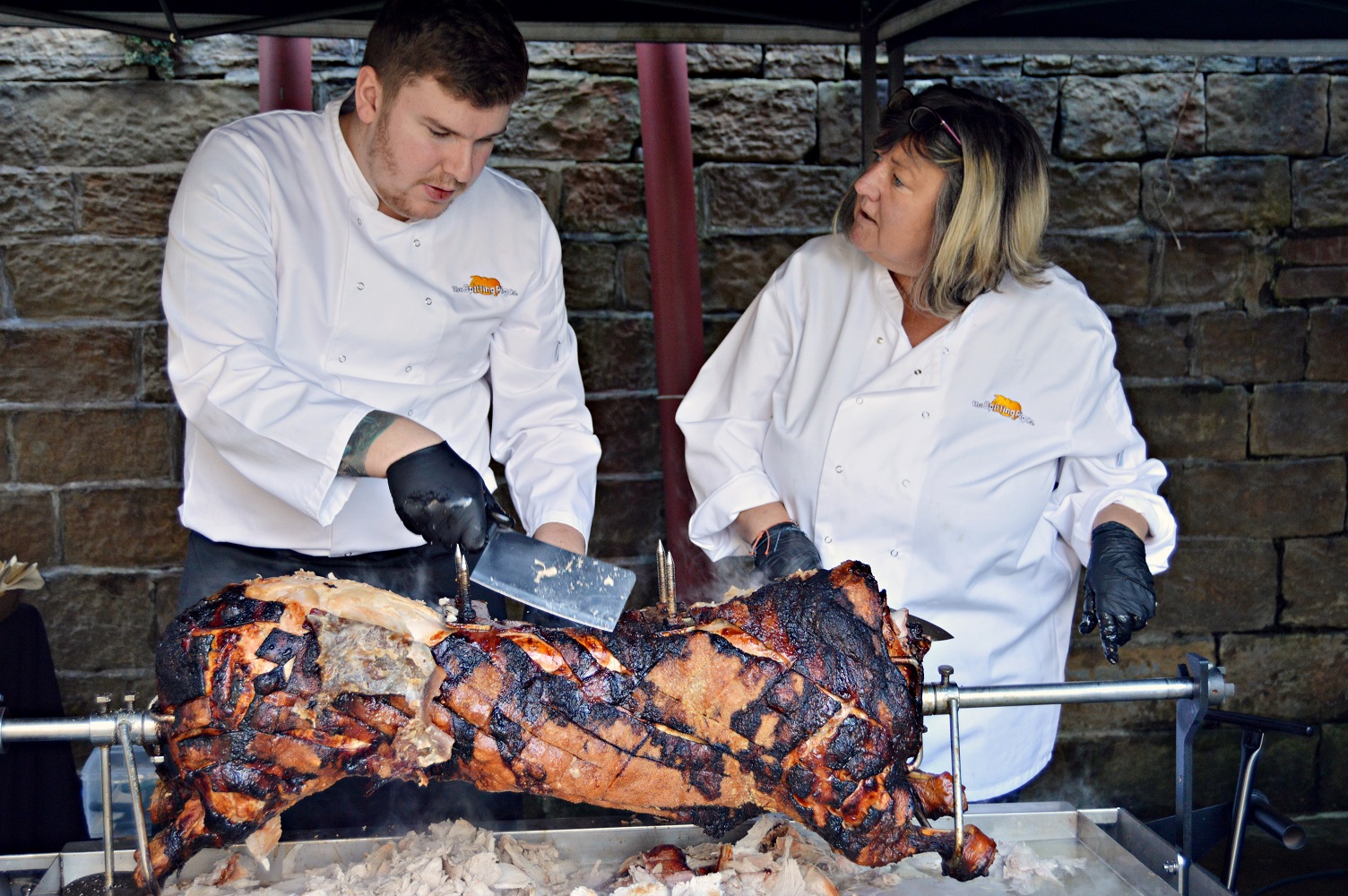 Dear Steve and Steve,Just at the airport now but sending you both a huge thank you for this week I am truly buzzing with ideas. Also a huge thank you to Ben and the team and your lovely driver who was a huge source of info this morning. I will be in touch Monday to arrange for machine purchase. If I can do anything to help anytime just let me know. All best wishes to you all Lisa Hutchinson – Dotty Kitchen Catering
www.dottycatering.com
(Attended Training Day)
Amy – The White Horse Disley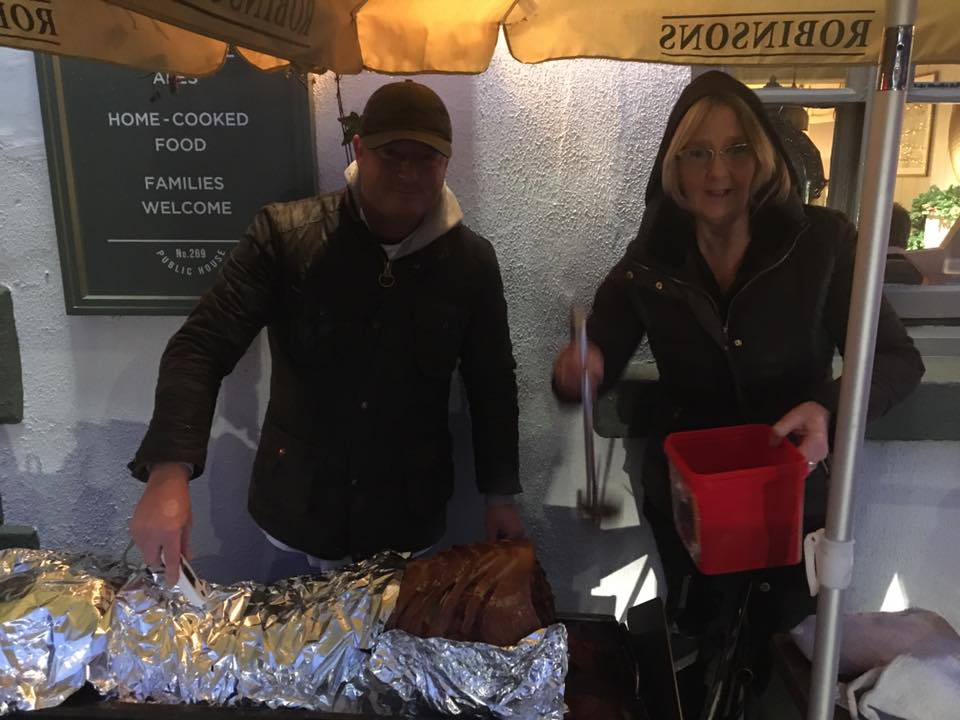 It was fantastic. Here he is after a few hours, crackling nicely. Brilliant machine and easy to use. Cheers guys!
Regards, Amy
– The White Horse Disley
Chris – Canoodle Catering Ltd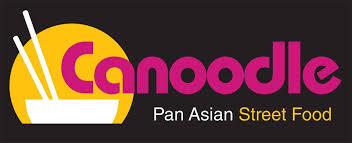 Thanks for following up. Everything went great with the event. Oven worked beautifully and delivery and collection was prompt on arranged days. Couldn't be happier thanks for a great service Regards, Chris Canoodle Catering Ltd
Donna & Simon – Chef Duet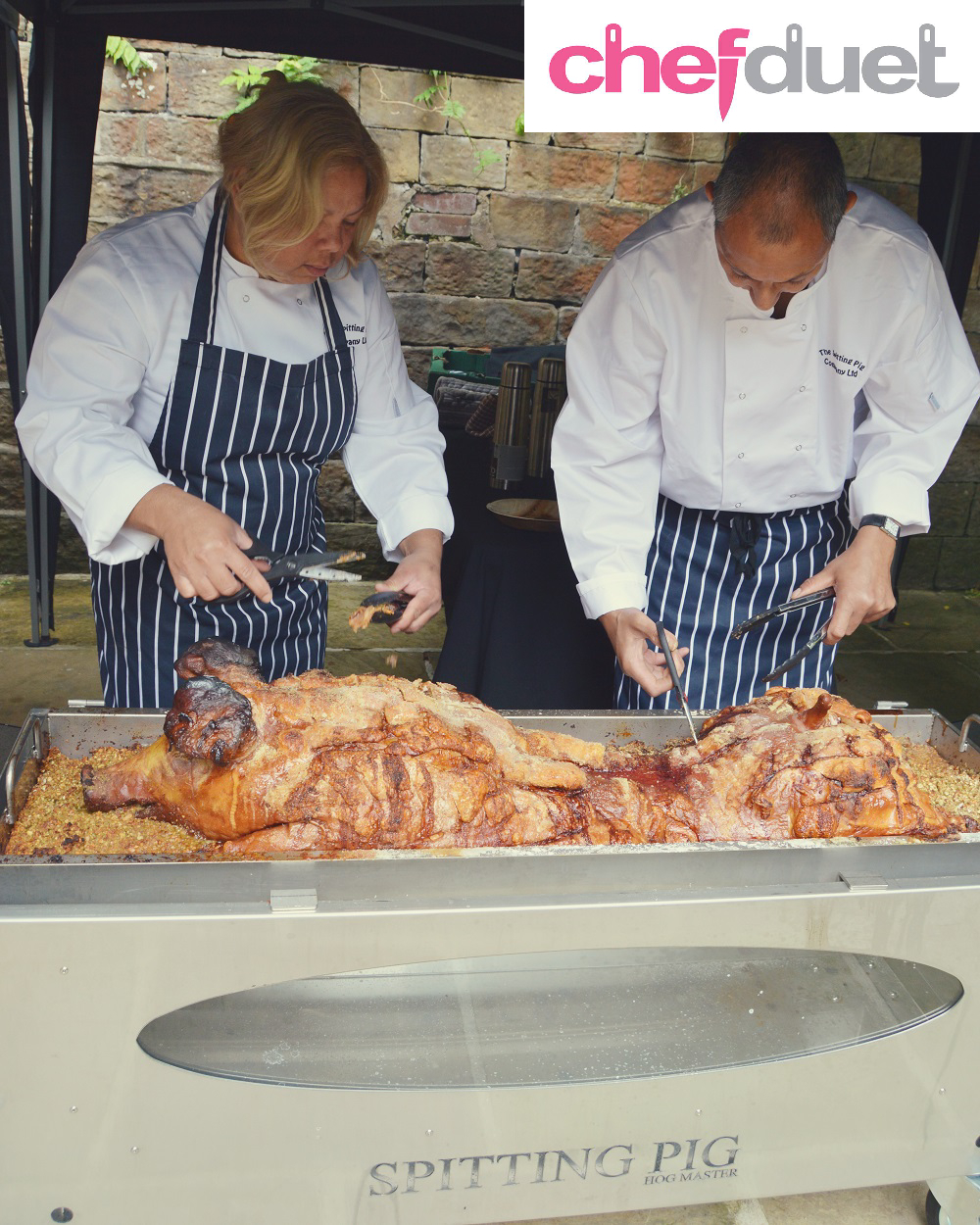 Hi everyone, Thanks so much for your hospitality during our visit to your offices over the past few day. We had a lovely few days and Stephen M thanks for taking the time to provide us that invaluable training to give us the confidence to go ahead with offering new and exciting packages with our 2 machines. We have returned to a deluge of quotations for this new product/package and hope it continues and we're coming back to you for more machines very soon .
Raffa – Attended Spitting Pig Training Day

Deiniol Evans – Swine & Dine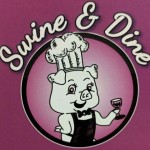 We bought our Hogmaster Pro last year to start out part time mobile catering company. What a fantastic machine! Simple to use, easy to clean and looks fantastic! Ideal for catering for parties of up to 80ppl. As our business has taken off we will be purchasing the larger Hogmaster to also cater for larger events. We'd always purchase our machines from The Spitting Pig as they provide fantastic support to find us the best machine suited to our needs. Thanks for helping us start our business!
Steph Rueff – Bore Place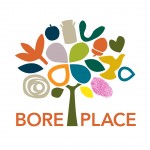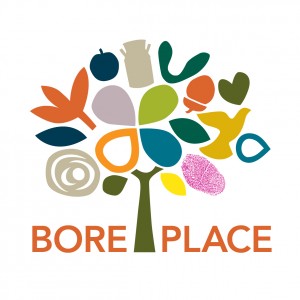 We were really pleased with the first use of the hog roast machine – it maintained a steady temperature and used much less gas than we were expecting. The food was lovely, and received plenty of positive comments. We're looking forward to its next outing!
Kevin – Wild Garlic Event Catering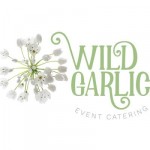 AMAZING!!!
Should of bought one years ago!
Kind regards
Kevin 
Stephen Milton – InsideOut Caterers
I bought the Hogmaster machine last summer, it's a fantastic looking machine, very easy to clean and more importantly cooks my pigs to perfection every time, the crackling is insanely good and meat is tender and juicy every time!
Would highly recommend purchasing one if your ever considering cook pigs, lamb or chicken
Phil Skinner – Hampshire Hog and Chocolate
Morning Stephen,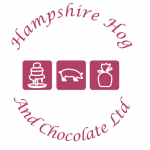 Both Jon and myself would like to thank you for a really enjoyable day spent at the Spitting Pig factory in Clitheroe and especially for the wealth of information you supplied to us both. All the members of your team came across both professional and knowledgable, which in turn gave us confidence in your product, the support thereafter and the information that you imparted to us. It has been our pleasure in meeting both you and Steve and we look forward to dealing with you in the future.
Jon Plater – Chichester Hog Squad
I've used machines manufactured by The Spitting Pig Co for many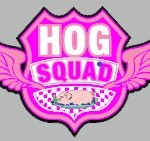 years now – and all of my experiences have been positive. The truth is that they are the only machines made for hog roasting chefs – by hog roasting chefs. This means they cook the perfect pig, look great, are absolutely solid and are genuinely built to last. Because they stock all of their machines, I was able to order on a Thursday and it arrived the following day. I then used it on site on the Saturday. Genuinely really pleased and I imagine its only a matter of time before I buy another new one!
Kelvin Charles, Whirlow Hall Farm
Thanks for everything – the service has been excellent, delivery was quick and the machine works brilliantly. It did take us about an hour to get at the plastic covering off, though!
Johnny Mechenici, Food and Beverage Manager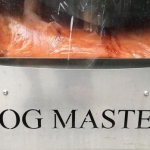 Hi Sarah. Thank you for your email.
The machine we purchased form you is great. We have used it for the first time on Saturday and I think is a great piece of kit.
Steven was very helpful during the purchasing process giving us all the information we needed at the time and answering all our questions.
Helen Smithson, Restaurant Manager
Wow! What can I say… Its been a real hit since day one in loads of different ways. To look at, the machine has been the source of avid interest, from the kids right through to the adults, everyone wants to have a look and see it in action. Initially we rented the hog roast machine out on occasions as in this area it paid for itself in a matter of weeks. Having heard fantastic reports from how the machine fared at outdoor events,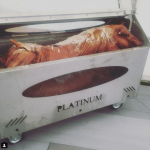 it was not expected that the machine would be even more formidable in our kitchen. Now, the machine adopts a raised position in the kitchen where it is visible to the people dining in the restaurant. Its sheer versatility has blown us away. It can cook anything, simple as that. Allowing for various meats to be cooked in a variety of styles, our Italian, Greek and Indian themed events have all been massively affected by this member of our kitchen appliance family. Our restaurants best investment to date, apart from my appointment of course!
John at Herts Hog Father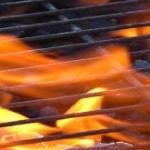 Hi Steven,
I have received the machine and thank you.
Best wishes for Xmas and the New Year.
P.S. I now own six spitting pig machines so you must be doing something right. I have to say that whenever I call for parts or support, I am always dealt with in a professional. efficient and courteous manner. Your staff are always willing to help beyond the call of duty. This is a great reflection on your business and is much appreciated.
Jane and Peter – The Whole Hog, Spain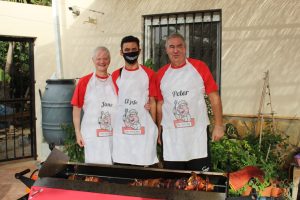 We cannot thank Matthew and Spitting Pig enough for the kind attention to our needs regarding replacement parts for our Hog Roast machine. Without their wonderful service and kindness we would never have been able to have launched our company here in Spain 15 years ago with the level of success we have achieved, and certainly would not have been able to continue serving our customers for as long as we have.
We highly recommend Spitting Pig for all things Hog Roast. You will receive no better professionalism, service and attention to detail anywhere else.
With our sincere thanks and kindest regards
Trevor William Morris, Philanthropist
Fantastic value. I bought my machine, a Titan Combi, about 7 months ago. Since then, it has revolutionised how we cook. As I rent my machine out on weekends to caterers and home users alike, I have been completely overwhelmed by the sheer durability of the unit. As it is completely stainless steel and designed with durability in mind, I have never even had to think about making use of the comprehensive warranty, it really is as indestructible as it looks – they should've called it the Chieftain! Simply amazed by the quality of the meat that the machine graciously bequeaths to us from its seemingly cavernous underbelly, everyone keeps coming back for more. It keeps on going, it looks great and as a man who appreciates solid engineering, it couldn't be more to my taste.
Nabarro De Souza, Catering Director
As a Brazilian national I absolutely love meat! Having a catering business of my own, I was eager to find a catering solution that allowed me to serve, both statically and on the move, the kind of meat that I could be proud of. This machine exceeds my expectations on a regular basis. Able to cook a pig that can feed 300 people, as well as barbecue enough for hundreds more, it is the master of its class. I opted for the Titan machine, due to its massive underbelly and total endurance. Whilst being able to cook all the meat to a beautiful and supple tenderness, the machine makes light work of roasting a whole variety of vegetables. As a tool of the catering trade, this has to be the premier part of my culinary arsenal.
Thomas Hansson, Mobile Caterer
The biggest concern I had with the purchase of this machine was the usability; both in terms of its cooking potential and its maneuverability. Having bought a machine from a different manufacturer the year before, I was all too aware as to how good these things look compared to the nightmare reality. However, I need not have worried. After following the simple instructions, as well as being well informed from the supportive staff at The Spitting Pig Company, I was confident at the most formal of dinner parties. The sheer ease of use, coupled with its various roles, made my job a delight, as events benefited from a food quality that only slow, spit-roasting can give. Commercially it has been incredible, for caterers it's a must have.
Quentin Laudrup, Restaurateur
A great piece of kit in every sense of the word. Had the Titan in the back of a wood filled van and it worked perfectly fine afterwards. We have them in our restaurants and we've been involved in outdoor functions and regattas where they have performed admirably. Even had one on the back of a boat! Almost renders a large part of a kitchen useless and the fact that its mobile and solid makes it potentially indispensable as regards our current catering operations. the best thing about this machine is the people that made it. True British based enthusiasts that only know how to manufacture quality. They never break down and whenever we have minor technical issues the boys back at the Spitting Pig are a pleasure to deal with. We all know catering's a tough business, but when you have a product and a team behind it that you can rely on, you treasure them and wish them well in the future.
Freddie Lock, The Ivy Collection Academy Manager
Hi Sian,
It was great, thank you so much! Everyone enjoyed the day and the food especially!
The machines were great, thank you so much and apologies for the delay with the final payment again, I'm glad we got it all sorted in the end.
Have a lovely weekend!
Sorry – Also Shaun was super helpful throughout the whole process as well! Can't recommend him enough!!
Rebecca, David and Rocky
Hi Stephen,
I just wanted to drop you an email to say thank you so much for having us up with you last week and the training, we had a lovely time and learnt so much. We can't wait to get started with our hog roast now 🙂
Your team were brilliant and very helpful and knowledgeable.
Thank you