Many of Hog Roast Digbeth's clients who go on to purchase one of our top of the range hog roast machines like to take advantage of our try before you buy option by hiring a hog roaster on a short or long-term basis before making the decision.
This was the case for John and Carol, who were busy preparing for catering on the Christmas market circuit in the upcoming weeks. Having not been able to do any large-scale catering during the festive period last year, the catering couple were very eager to get back into the thick of it. Their period in lockdown had given them plenty of time to think about the future of their mobile catering business and what they needed to do to increase their range of services. They realised that it was time they invested in a new piece of equipment that could offer them everything they needed, and they decided that a hog roast machine was the way to go.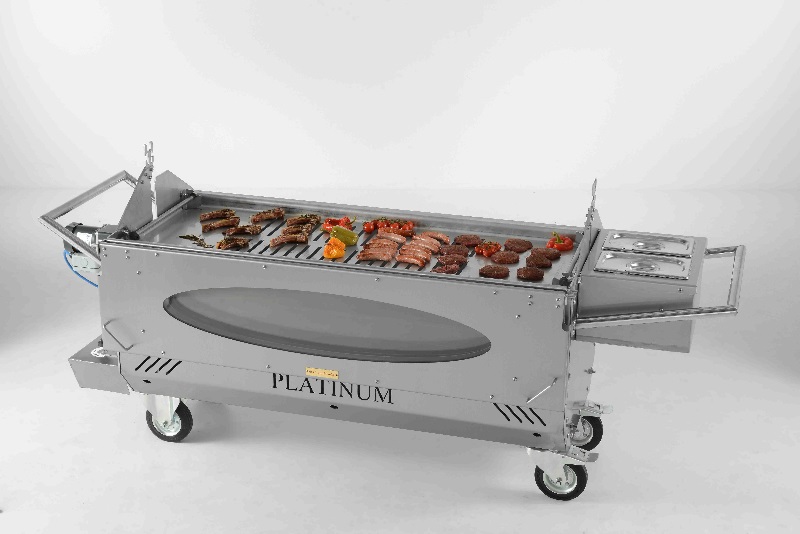 When they contacted us and told us their requirements, our Hog Roast Digbeth experts knew straight away that our mighty Platinum model would be the ideal hog roaster for their needs. John and Carol loved the sound of all of its features and the capacity of food it could prepare in one go, and without any hesitation took us up on our offer of hiring a Platinum machine for a few days so they could see for themselves just how much of a positive impact it would have on their daily catering lives!
After taking it for a trial run at an event they were catering for, John and Carol realised immediately that the Platinum can enable them to provide both the volume and variety of food that their clients require for the Christmas market catering season and beyond! Not only can it cook two whole hogs in one go, it can also be used to prepare a variety of other winter warmers too, including jacket potatoes and a range of other side dishes.
After leasing the machine for just a few days, John and Carol were completely won over by everything it could do and now they are the proud owners of a Platinum hog roaster themselves, they can't wait for the Christmas markets to get underway!