Did you know that hog roasts are the OG Christmas table centrepiece and that they were used for centuries, long before turkeys were ever even considered? Yep, it's true! Back in the Saxon times, freshly-caught wild boars were thought to be the greatest Yuletide delicacy, and just like today, the skin of the meat would be carved with a sharp blade and covered in water and salt, rendering the fat and creating a gorgeous layer of crispy crackling.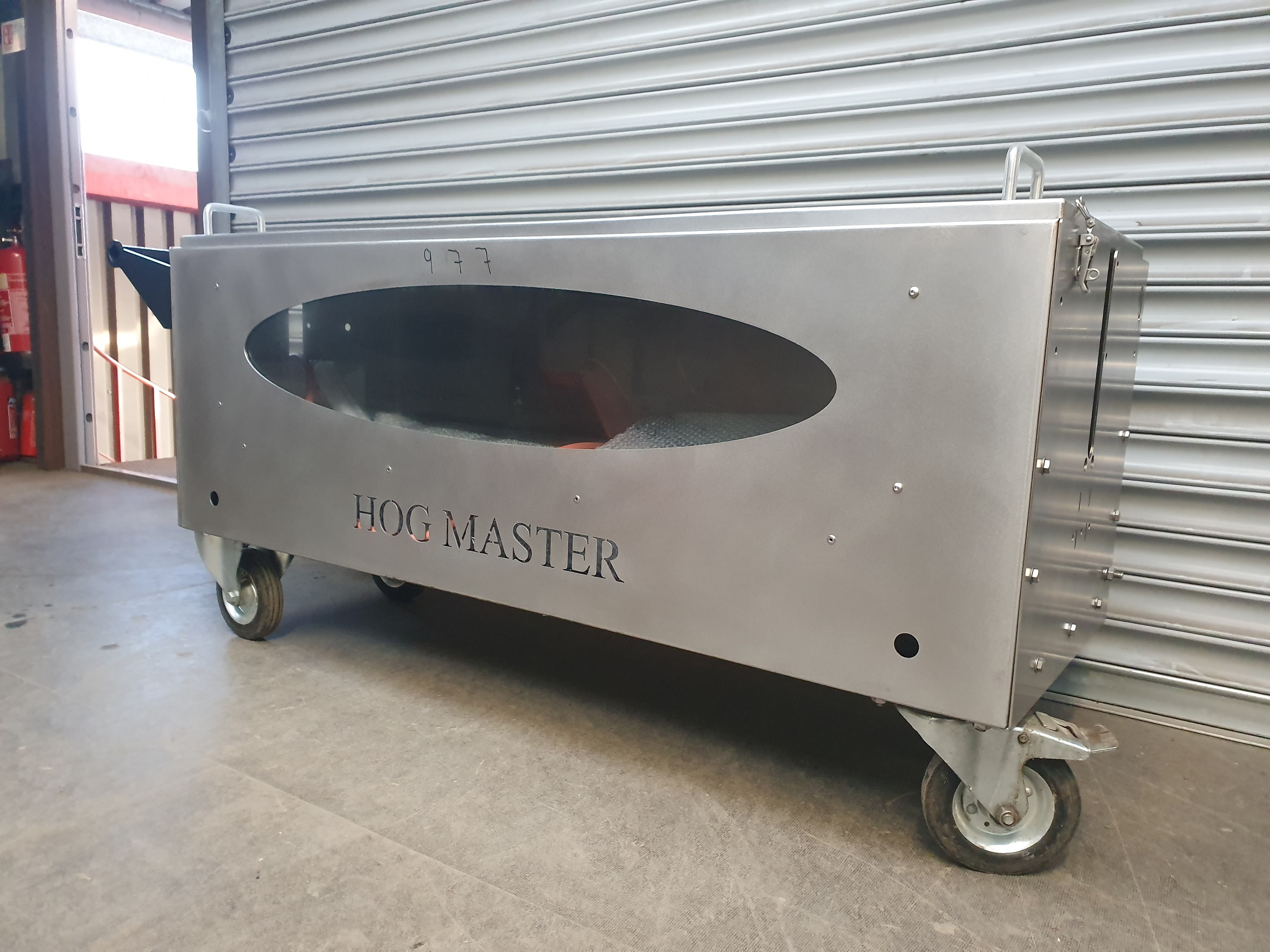 As it happens, not much has really changed in terms of the cooking process. Well, except for the fact that at Hog Roast Cambridge, we have made things so much easier for ourselves, and our clients, by designing, utilising and distributing the finest spit roasting machinery in all of Europe! Our impressive equipment is both lightweight and simple enough for even novice chefs to make use of, meaning anyone can effortlessly whip up a stunning hog roast feast from the comfort of their own home.
With lockdown restrictions, albeit a more relaxed version, still set to be in place over the festive period, Hog Roast Cambridge has found that our rental service is in even higher demand than usual. Perfect for adding the final touch to any celebratory event, these hearty feasts are ideal for putting a traditional twist on all occasions. So, this Christmas, why not make the most of our machine hire option and treat yourself and your loved ones to a glorious pork spread?
Connor is among many of those to have recently placed a booking with us for this style of service, and on Christmas Eve, he will begin his three-day-long hog roasting adventure, which his family are sure to love!
Everything the client needs will be delivered on the morning of the first event. But as the owner of a local farm, Connor has chosen to supply his own meat for the occasion, while Hog Roast Cambridge will continue to provide full support along with the HogMaster, a gas canister, veg-based sides, and since it's Christmas, our homemade brandy butter mince pies which have grown a fanbase all of their own these past few years!