Why not try something new? If you enjoy learning a skill that you can use forever, then make sure you get your hands on one of Hog Roast Kings Hill's machines. Our easy to use and durable machines allow you to cook a variety of different food whilst the machine does all the hard work for you. Make sure to take a trip to our showroom in the north west to see for yourself.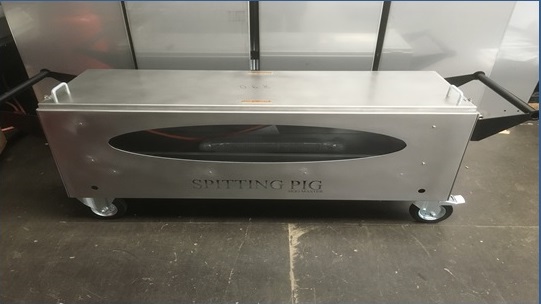 Harriet recently enquired about wanting to purchase on of Hog Roast Kings Hill's machines. Harriet told us that ever since being a child she's wanted to learn how to cook professionally and wanted to start with a hog roast. She thought it would be challenging but we quickly let her know that once scored and placed in the machine, all she'd have to do is put her feet up and let the machine do all the work.
Whilst visiting our showroom, Harriet decided that our Hog Master Pro with glass would be perfect for her, as she could keep an eye on her Hog Roast whilst it was cooking away. Our Hog Roast Kings Hill team made sure to give Harriet an in-depth explanation and demonstration of how her new machine worked, along with a few recipes to get her started. We also let her know of a pig supplier in her area so she could pick one up on her way home, all ready to cook her first night back.
Good luck Harriet, we know you'll smash it! Make sure to call us for anymore culinary advice!