If you are eager to take your life and career in an exciting new direction and you are ready for a challenge, becoming a Spitting Pig franchisee could be the perfect business opportunity for you!
Whether you come from a catering and hospitality background or you want to channel your passion for great food and service into a new venture, becoming part of the Spitting Pig family will give you the chance to build your own catering business whilst also benefitting from our expert guidance.
Starting out on your own can be very daunting, even for the most experienced of people, which is why one of our franchises offers you all the benefits of running your own business without having to go it alone.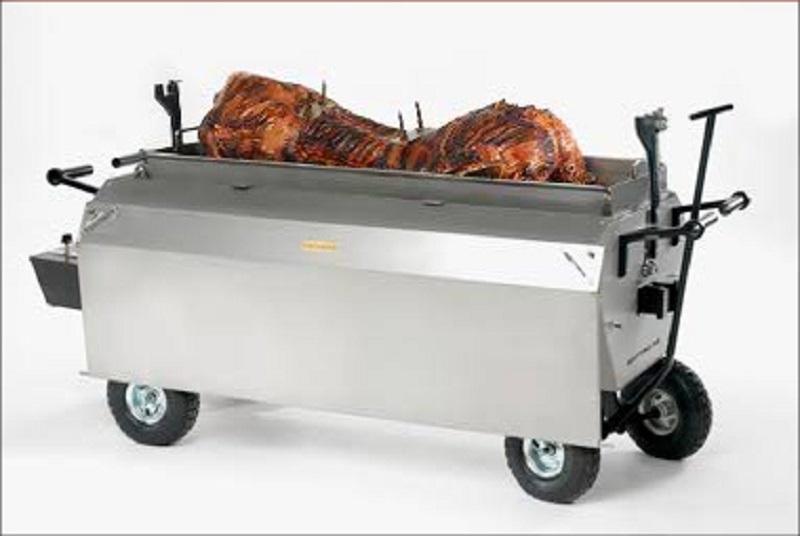 We are the leading hog roast caterers across the UK and becoming a franchisee with us means that you will be part of a successful and established brand that is already incredibly popular. We will provide everything you need to get up and running, including all initial training, the provision of your equipment and the use of our state-of-the-art hog roast machines.
As well as giving you all the training and support you need on the catering side of the business, we will also provide as much support as you need on the admin side of things, including end of year accounts. You don't even need to worry about marketing or bookings either, because our central team will take care of all of that for you too, leaving you free to concentrate on providing the best food and service for your clients.
Running your own hog roast business is a very rewarding career path and Spitting Pig is the only franchise that can guarantee you £150,000 in bookings in year one with on target net profit of 30-40%.
For more detailed information about the costs and profit margins, and what is included in the franchise package, you can reach the Spitting Pig team by phone or email. If you are eager to start your own hog roast catering business and you want to make people happy with the quality of your food and service, we can't wait to hear from you!