One of our long term staff introduced us to one of his good friends, a local woman called Stacey. Now Stacey is very well known in her local area for running perhaps the most popular (and delicious) burger van in the town, and so we certainly didn't want to let her down! Stacey wasn't actually inquiring about hiring out our services but rather she wanted to come and see our range of hog roast products as she was looking to expand her business with the addition of an unparalleled hog roast – the next logical step in the pursuit of an unmatched small food business!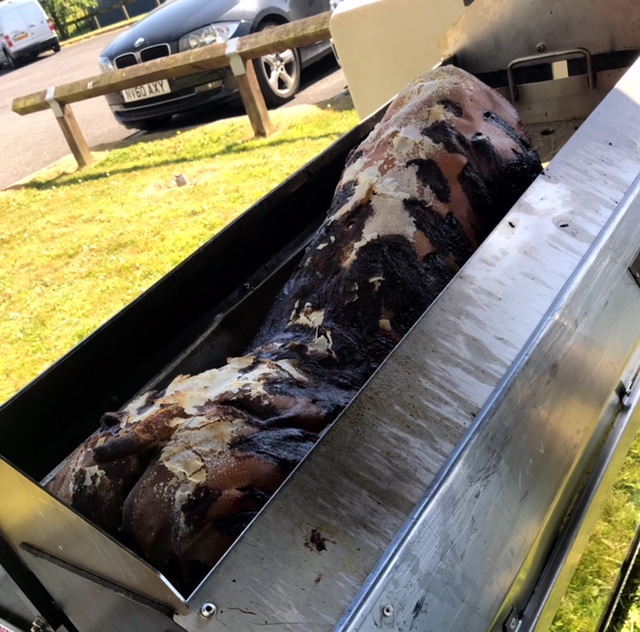 After a couple of phone calls we managed to arrange a time for Stacey to come to our Hog Roast Hackney showroom and have a look first hand at what we can offer, both products wise as well as information as Stacey herself was new to the idea of hog roasting despite the fact she was meaning to expand into the profession for a small while before we got in touch. Upon arrival, our staff took the time to talk to Stacey one-on-one and get a good feel for the kind of business she ran, and we were nothing short of impressed as Stacey has had her business now for 12 years and what a locally beloved business it was indeed! After an hour or so of discussion, we finally came to the conclusion that Stacey's best bet was to go with one of our Titan machines – which she promptly did!
Last we heard Stacey's business is still booming and she couldn't be happier with our recommendation of the Titan machine – and from the sounds of things neither could her customers! We do, of course, still see Stacey from time to time as she pops in to buy any additions or accessories for her machine and it is always nice to see how well it's going for her and her van when she does. Ultimately we're happiest when we help communities and that's exactly what we at Hog Roast Hackney did for Stacey as she is such a vital part to that community and we are simply ecstatic that we had a hand in keeping it that way.