The first day of Hog Roast Pendle's refresher training had been a huge success with the pressure on the teams that were serving later the second day. Hog Roast Pendle was relieved that the teams still performed exceptionally after having such a long period off.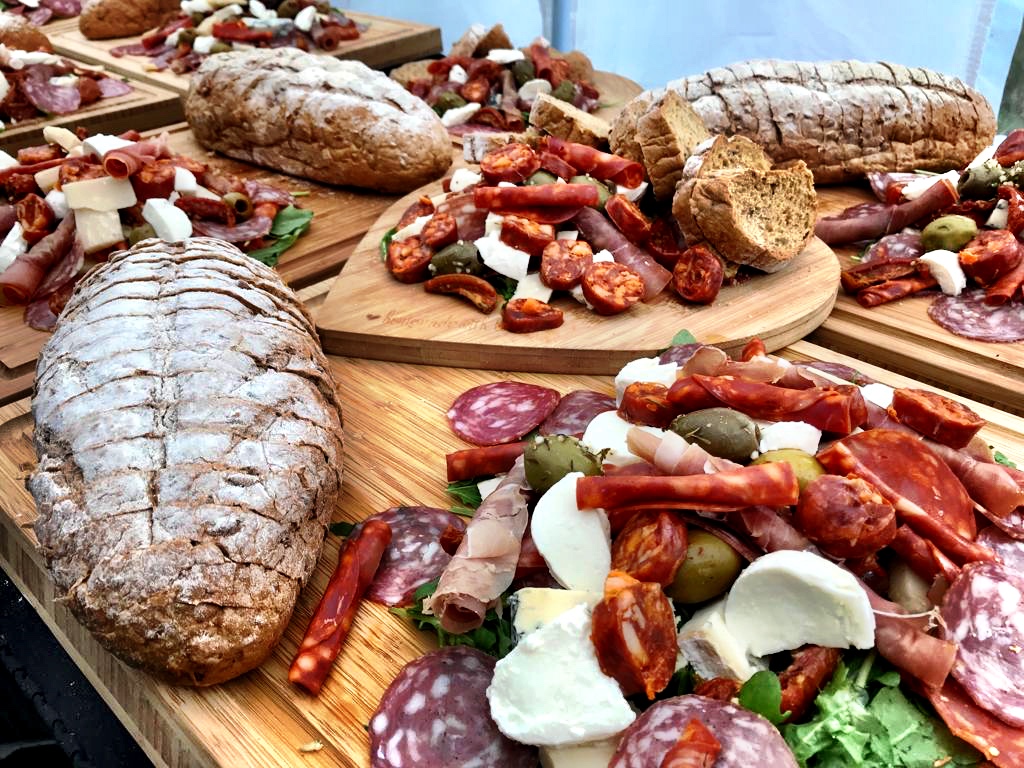 Day two followed the same pattern as day one, showing how to make a selection of canapés and how to present them beautifully on a wooden serving board. Hog Roast Pendle managers showed them what was included on an antipasti board again and showed them the different ways they could display the various meats, cheeses, and accompaniments so that the board looked phenomenal as well as tasting fantastic! As Hog Roasting experts, yesterday's pig was a walk in the park for the teams and therefore the second day saw how to prepare, cook, and serve popular wedding favourites; whole roasted chickens and sirloin beef joints. Rather than fresh salads, seasonal vegetables were shown as well as Yorkshire puddings and red wine gravy that come with the beef option and the chipolata sausages that comes with the chicken option. 
Like the first day, half of the teams were treated as guests and the other half served the reception drinks and food. Those serving all had designated jobs such as chefs in the back or front of house waiters/waitresses. 
At 6pm guests arrived to welcome drinks and canapés. The canapé's on offer this evening was the ginger-infused, tender duck wraps, a selection of mini pizza's particularly indulgent and cheesy, halloumi served with a mix of fresh tomato and basil salad on a crisp bitesize bruschetta, and the mini burgers, incredibly tasty finished with cheese and a thin pickle. As these were enjoyed, antipasti platters were being designed and prepped. The antipasti platters are always a crowd pleaser, but the main event was definitely exciting! The guests had the option of sirloin beef cooked with a hint of pink and served with Yorkshire puddings or juicy chicken with a side of a butcher's pork chipolata sausage. These succulent meats were served with crispy on the outside and fluffy on the inside roast potatoes, cauliflower cheese and seasonal vegetables made up of tender-stem broccoli, chantey carrots, baby corn and mangetout. 
The desserts again fully dressed with coulis, fresh berries and cream were profiterole towers, extremely light on a crunchy biscuit base and creamy vanilla cheesecake. 
The teams are ready to go, making people's dreams become a reality as everyone knows the food is one of the main things people remember on the wedding day!