Have you ever thought about hosting your own hog or spit roast, whether for your guests at a party of yours or for customers of your own? Either way, whether you're a domestic cook or a professional caterer, and whether you've cooked in this way before or not, our Hog Roast Formby professionals can help you to do this and it's actually much easier than you may have thought too.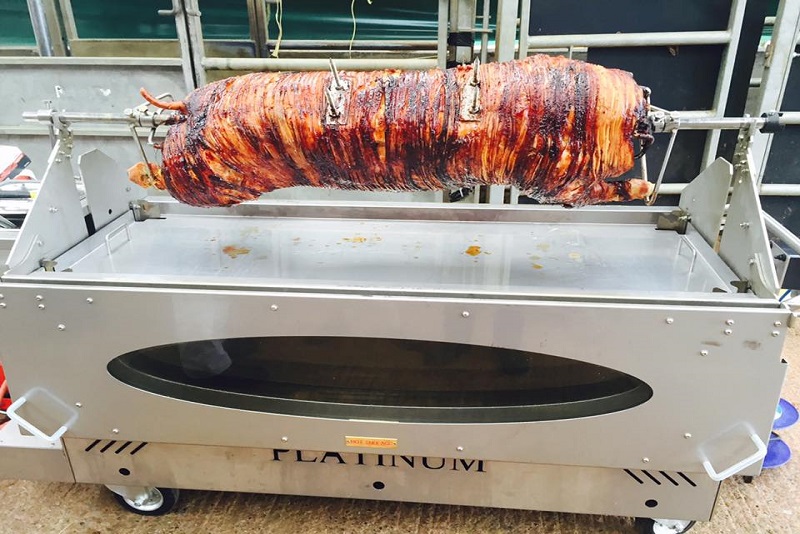 We make our own top-quality, stainless steel hog roast equipment in our Lancashire factory and they're the machines we use when catering ourselves, as well as sell and hire out to our customers. We have several in our range, from smaller machines to beasts that cook two full pigs and much more inside too, and each has attachments so that you can spit-roast or barbecue meat as well, so regardless of what kind of party or event you're planning where you can DIY and no matter the food you're thinking of, Hog Roast Formby is the perfect choice to make when renting your own machine.
We designed our equipment to also work like conventional ovens, so if you need to cook an entire meal in one go, it's truly easy with one of our hog roasters, as you can be cooking the meat slowly but surely above while you cook your choice of potatoes and vegetables inside as well. Not only that but you'll find the process extremely simple with our machines, as after you prepare your meat, you set the temperature, turn it on and voila – all you need to do then is watch over your food while it cooks to absolute perfection!
You even get the expertise and experience of one of our expert chefs when you hire from us, as we drop the machine off at your chosen venue on the day of your special occasion (at no extra cost) and then show you the ropes, so that you're all ready to go and cook up a storm yourself for your guests or customers. Call Hog Roast Formby today to organise your hog roast machine rental and we're sure that you won't regret it.