When Hog Roast Harbury catering manager Greg was contacted about being the caterer for client Katharine's 50th birthday party he was excited to say yes! With a fairly large guest list of 110 family, friends and colleagues it was full steam ahead on the planning for the big day.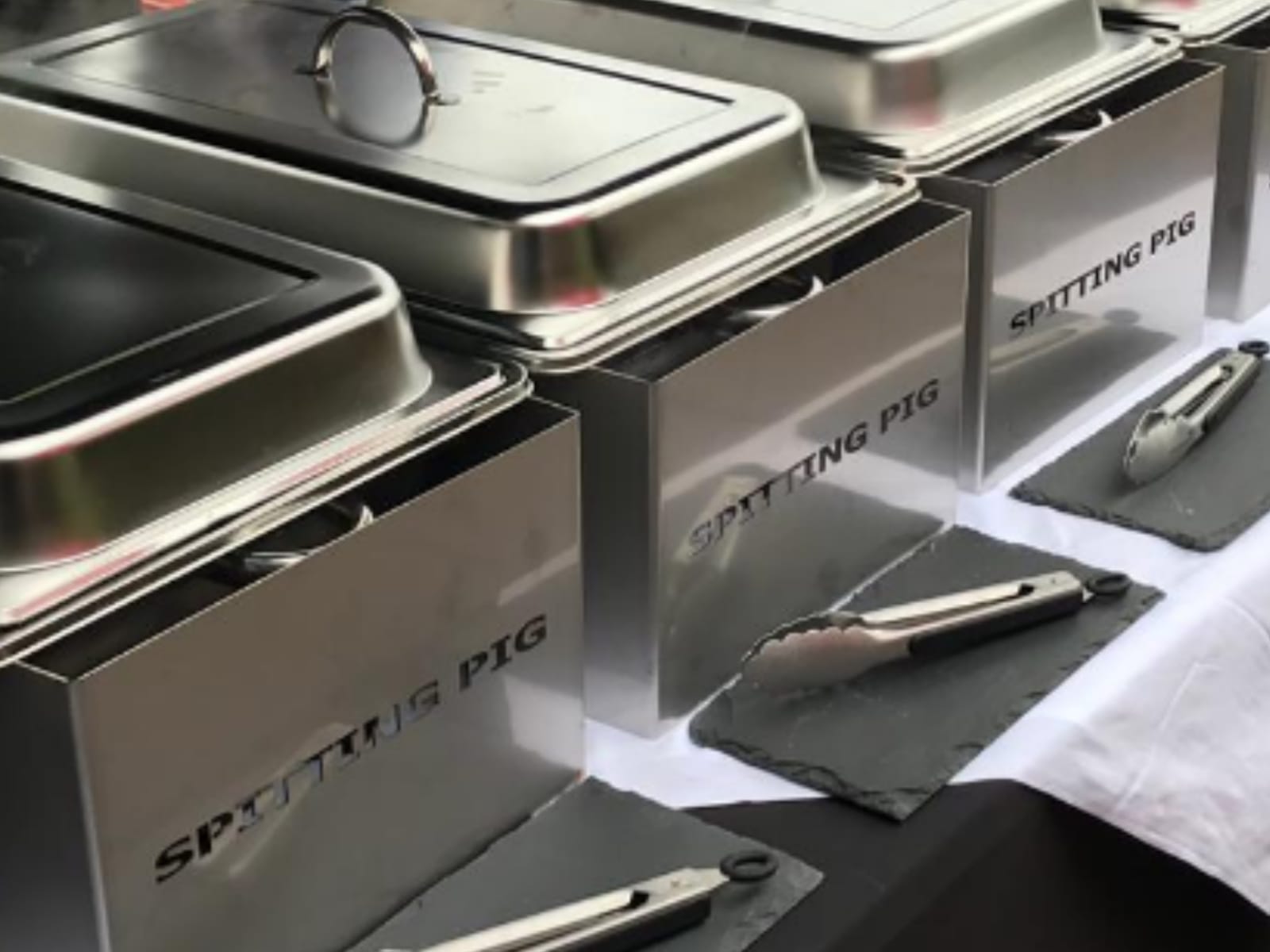 With a proposed serving time of 8 pm until 10 pm Katharine wanted her guest to be able to tuck into hearty dishes that would keep them all dancing away until the early hours. As such, she worked closely with Greg to make sure that her chosen classic hog roast menu would provide fun, flavour filled options for her vegetarian party guests. Alongside her slow roasted hog and two other succulent meat dishes, the client had selected grilled vegetable and halloumi skewers. These vegetarian skewers were to be served with soft pitta breads and a tasty, tangy Tzatiki dip.
On the day of the big party Greg and his catering team arrived at Harbury Village Hall (the venue) several hours before the serving time. Not a single minute was left on accounted for. Team set up their equipment and got straight to work. The meets with the first foods to begin cooking, as they are slow roasted over a number of hours and would need until 8 pm to be ready. After some mints with sorted the team could turn their attention to all the other dishes that need to be made. All the food was prepared fresh on site by the team and they were all ready by 8 pm.
Birthday girl Katharine and all her guests had absolutely loved the platters of food the Hog Roast Harbury team had served! A little while after 10 pm the team began to tidy away their equipment and clear away any rubbish, as they take it away to dispose of (a service that is included in the catering package). The party was a great success and client Katharine later thanked the Hog Roast Harbury team for all their hard work, she had had a lovely time.