We were very pleased to here back from Claire, who runs a mobile corporate catering company. She couldn't wait to tell us how thrilled she was with the Titan spit roast machine she has just bought from us! Claire prides herself on providing food with finesse for corporate functions in her local area and whilst she aims to freshly prepare as much of her food as possible on-site, this has not always been possible due to having limited facilities. In order to one step ahead of the competition, she decided to do something about it and found the answer to her problem in our awesome Titan machine!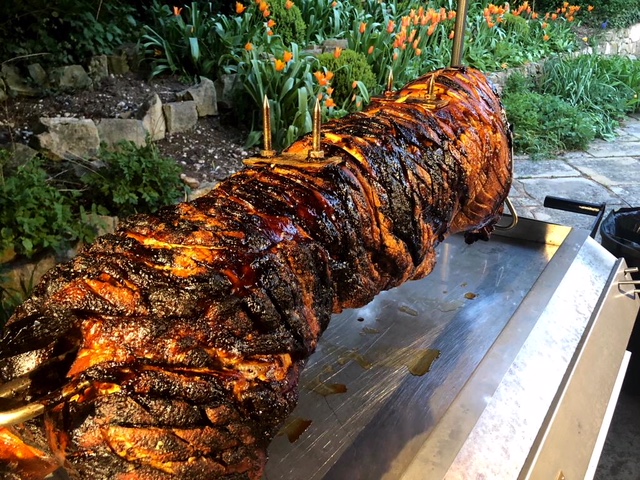 She told use that it ticks all her boxes-not only is it the best way of cooking a whole pig to succulent perfection, it is versatile enough to cook a range of different meats and it can easily be used in any location. When it was delivered, she found our team to be very helpful and knowledgeable, so she wasn't apprehensive at all the first time she used it.
The Titan has allowed Claire to fulfil her ambition of cooking delicious, freshly made food on-site without compromising on quality because it is such an adaptable piece of equipment that can be transported to any location and set up in any environment without taking up too much space. What's more, because it is so user-friendly, Claire can let the Titan do its thing whilst she works on the rest of her menu, safe in the knowledge that it will deliver perfectly cooked meat every time!
Claire's new slow-roasted menu options have proven to be a big hit with her corporate clients, and she told us the bookings keep flooding in for both fun office parties and more formal corporate entertaining alike. The Titan spit roast machine has quickly become an indispensable part of Claire's mobile catering business and now it travels with her nearly everywhere she goes. The Titan has given Claire renewed confidence in her catering business, and she doesn't know how she ever coped without it!