These days it really could not be easier to create your own Hog Roast Brighton! The main contributing factor to this is the fact that as a company Hog Roast Brighton likes to engage the public and help people's interest in the area to flourish so that people become as avid hog roasters as we are. That's why we hire out each and every one of our very own hog roasting machines to the public. We see this as a way for people to get a chance to experience the same amount of joy and satisfaction from preparing a whole hog or another joint of meat as we do.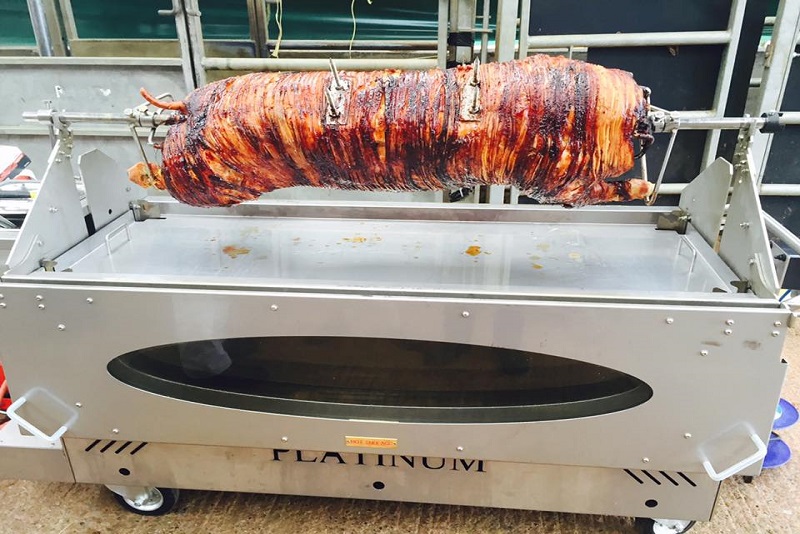 We got the idea for this after receiving multiple enquiries every week off people asking us where they could find a machine such as our that would allow them to perfectly roast a meat as Hog Roast Brighton do. Well, the answer is from us! Whenever we receive an enquiry about someone interested in our machines the first thing we do is invite them to visit our factory in the north west of England where we actually build the machines and maintain them. Here, clients get the opportunity to try out our whole range of machines to help them find the one that is best suited to them. We offer to hire packages from one day up to a year for the most avid hog roasters amongst you, so why not come and see what all the fuss is about?!
That's exactly what Oscar decided to do when he made a visit to our factory this week. It's safe to say he was visually blown away by the extensive range of machines we have admitting he never knew just how passionate we were about Hog Roast Brighton and our machines. After trying or a few different designs Oscar decided he enjoyed using the Platinum machine best. This beast of a machine is usually favoured by fellow caterers but of course, anyone can use it thanks to the ease of the design.
We look forward to hearing how Oscar enjoys the platinum machine!