When it comes to the tasty food that you'd like to be featured at your next special occasion, our friendly Hog Roast Alciston experts are on hand to help you decide, though you can simply tell us your dream menu if you prefer. Either way, we'll do you proud and you're assured of mouth watering dishes made out of high-quality, fresh, local ingredients, including the meat that we cook for hours on end until we get tender, moist morsels that melt in your mouth.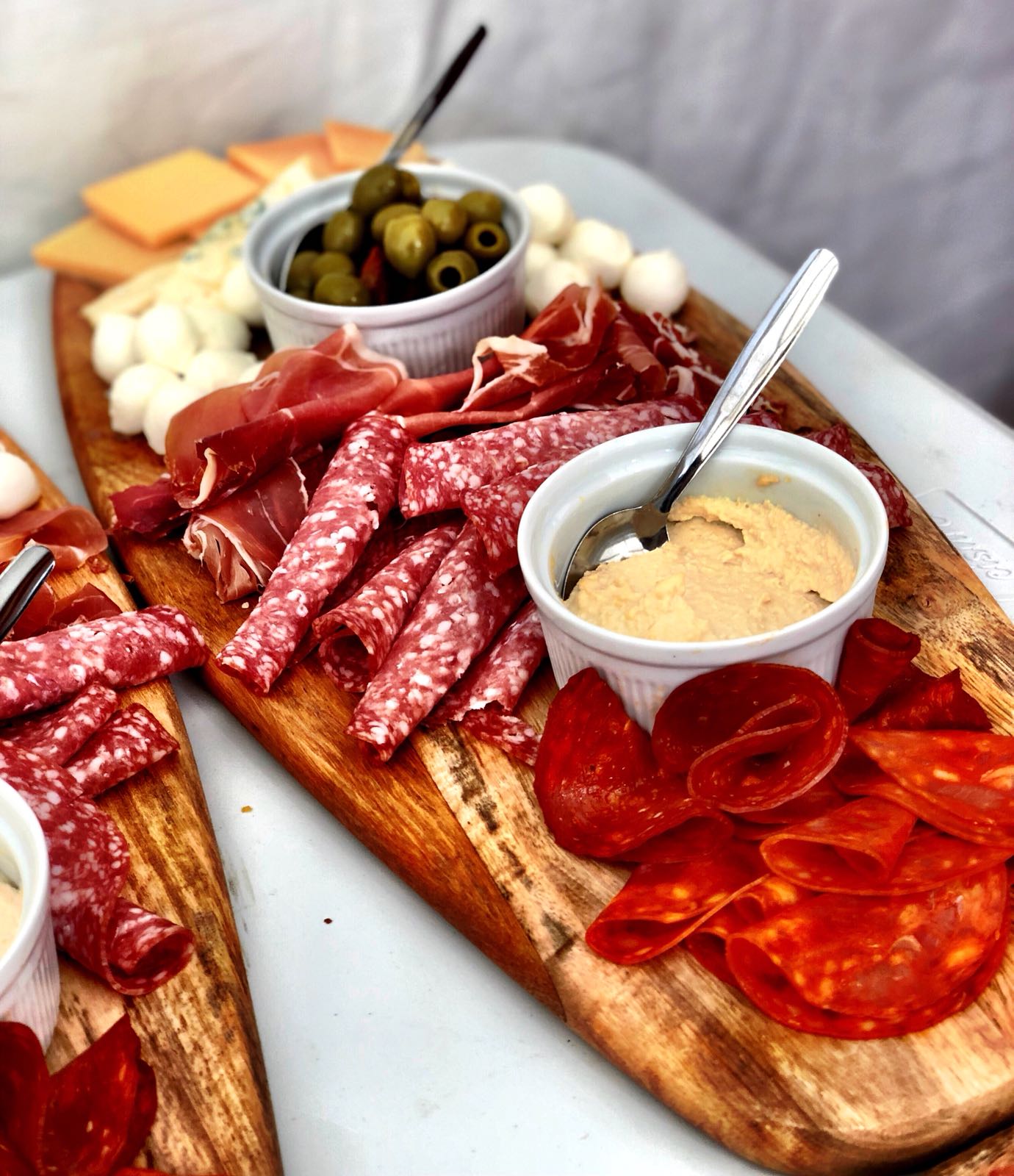 While we cook a mean hog roast, these tender, moist morsels may in fact be a different meat altogether if you like, as here at Hog Roast Alciston, we can spit-roast sirloin of beef, a whole English lamb, chickens or turkeys instead. We may have the good old hog roast as part of our name but we can provide so much more for your party or event that we think you'll be surprised, like our own standalone menus of our Southern Slow Roast, our Loaded Fries, our Traditional Barbecue or our Alfresco, or a multi-course menu featuring your choice of handmade canapés, starters, sides or desserts added to your main (or all of the above if you'd like a feast of great proportions!)
We also understand that you may need dishes to suit anyone on special diets, like gluten-free, vegan or vegetarian, and we have some delicious possibilities available, such as vegan barbecued pulled jackfruit in fresh, floury buns and with slaw on the side, or vegetarian wraps that are full of grilled halloumi and vegetables, and come with both a sweet chilli sauce and a Tzatziki dip. We can also even easily make our pigs in buns gluten-free, just by taking along suitable rolls or wraps, as all the other ingredients are already suitable. If you need any other diets catering, just let us know when you book and we'll help you to decide on the best options.
Hog Roast Alciston can help you with any aspects of catering, regardless of what you're thinking of having, so call us today and see how. We're waiting for your call!