If you're a catering professional who's new to this way of cooking but you've seen a gap in the market for hog and spit roasts in the area that you serve, you may have been thinking of hiring or buying equipment from Hog Roast Porthmadog. We have several of our own machines available, with both small and large models to suit different needs, and we make them by hand in the north west of England and sell them all over the world. They're quality hog roasters that are so incredibly easy to use, are capable of so much more than you may have imagined and certainly need to be seen and tried to be believed.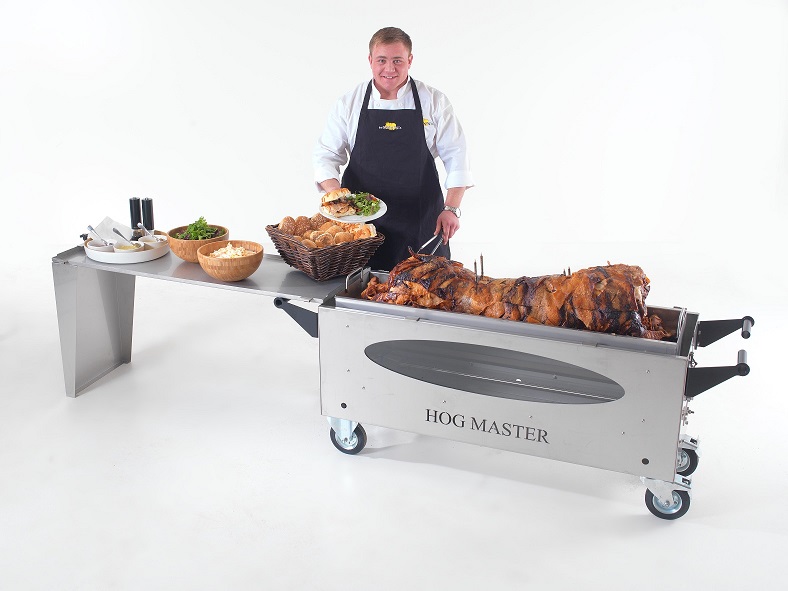 A rental taster session may well be best for you but if you already know that you'd like to purchase one, you can call Hog Roast Porthmadog to book an appointment in order to visit our Lancashire showroom to browse our stock, as well as pop into our factory to speak to our experts and even see one of our machines being made. With your very own hog roast machine, your catering business can expand to new heights, whether you cater large weddings and events or smaller parties and get-togethers.
Our machines all cook mouth watering hog roasts but with our special attachments, you can also cook up a storm with delicious spit-roasted and barbecued meats too. They all work like normal ovens as well, so you can cook food inside – a true added bonus when you need to cook an entire meal, as you can have your choice of meat sizzling above while your potatoes and vegetables all cook to perfection inside at the same time.
We designed our hog roast machines to be very simple to use, so it's just a matter of setting the temperature, turning it on and watching your meat sizzle away slowly but surely for hours, and they're also easy to manoeuvre, lightweight and run on gas, so no need for mains power. It may sound too good to be true but you'll see that it's instead your dream come true, so book your appointment with Hog Roast Porthmadog today and get the ball rolling with your very own machine.