With Christmas closing in, Spitting Pig is revving up for our busiest season of the year. And in anticipation of the festive rush, our Head Office in Lancashire has been hosting our annual Festive Training sessions throughout October.
For our newest recruits, it's their first taste of our Festive Training, while seasoned caterers welcome this refresher course to sharpen their Yuletide culinary skills. Regardless of experience, every Spitting Pig staff member is immersed in hands-on training, ensuring they can craft memorable holiday feasts for our customers.
To optimise our training, this year, Spitting Pig has chosen to work with smaller groups of 2-3 franchisees at a time. This approach allows for personalised instruction and ample opportunities for questions, fostering a more immersive learning experience. To accommodate this setup, we have scheduled additional training days, taking place throughout the month.
At the heart of our training sessions are our expert head chefs, Mark and Steve, who delve into the intricacies of preparing, cooking, and serving our Festive Menu. Their expertise equips our franchisees with the skills necessary to create the perfect holiday feasts for customers and clients.
Franchisees are then given the opportunity to put their newfound skills into practice by serving a Festive Menu service of their own. This hands-on approach solidifies their understanding and ability to execute the dishes with precision.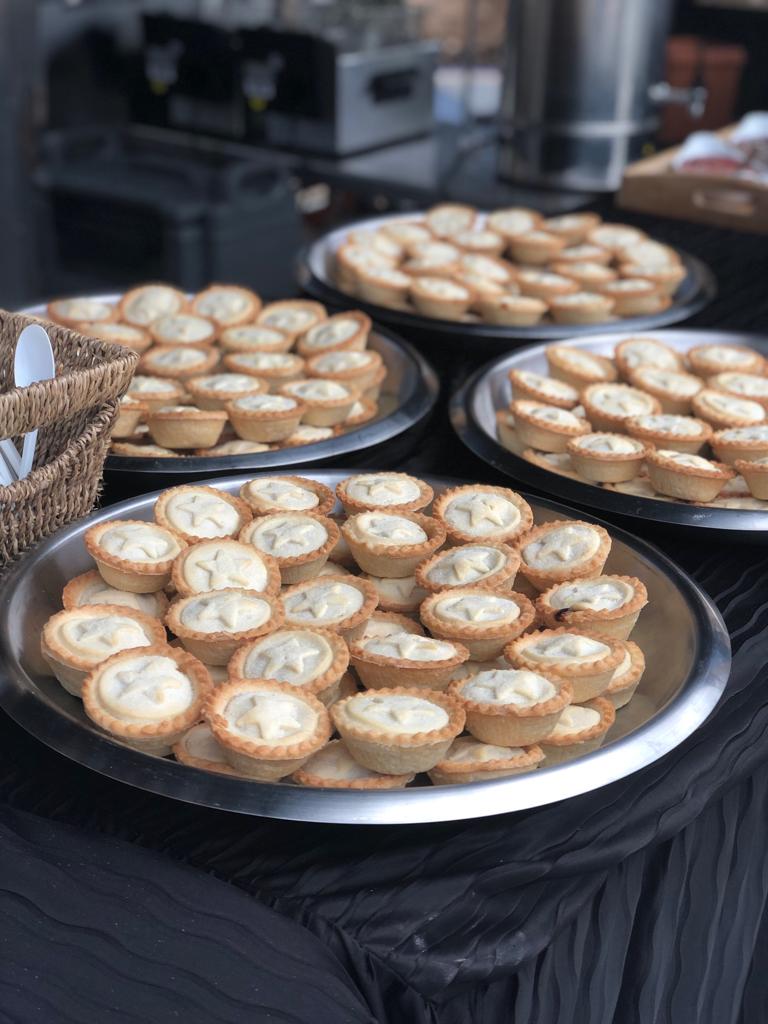 To give you an idea, our Festive Menu is a holiday dream, featuring succulent free-range turkey, grilled vegetable and halloumi kebabs, and an array of delectable sides including cauliflower cheese, seasonal vegetable and roasted vegetable medleys, pigs in blankets, roasted potatoes, and gravy. The meal concludes with the delightful treats of mince pies and Yule Logs. Given the importance of Christmas, it's crucial our franchisees master each dish, which is why these training seminars are so vital.
To infuse a festive spirit, our setup is also adorned with decorations, emphasising the importance of these finishing touches. Our goal is to demonstrate to our franchisees how these details elevate the holiday cheer.
Training sessions have been in full swing all month long, which means our lucky team at Head Office have had the chance to enjoy numerous Christmas dinners throughout October  – as you can imagine, they're absolutely thrilled about this!
But learning doesn't stop in the 'classroom'. When the time comes, our chefs will accompany franchisees on the road throughout the winter months, supporting them in executing their events with precision.