Here at Spitting Pig HQ, we are halfway through a month of running lots of essential refresher training sessions for all of our hardworking franchisees.
With the busy summer season coming up and lots of fun outdoor events on the horizon that our Spitting Pig family will be playing a key role in, we thought that now would be the optimum time to get everyone up to speed with any changes we have implemented for the coming year and give everyone the chance to brush up on their hog roasting skills and knowledge!
We as a brand have had to overcome so many challenges over the past two years with lockdowns, strict regulations and periods where we couldn't cater for events at all. We've come through the other side stronger than ever, and we couldn't have done it without the commitment and adaptability of all of our franchisees.
They are all even more eager than ever to get their sleeves rolled up and get back on the event catering circuit for our first restriction-free summer in two years, and we wanted to make sure that everyone is at the top of their game. This is why we decided roll out a month long training calendar and ask our franchisees across the UK to team up in pairs and come to our head office here in Lancashire for a two day training event.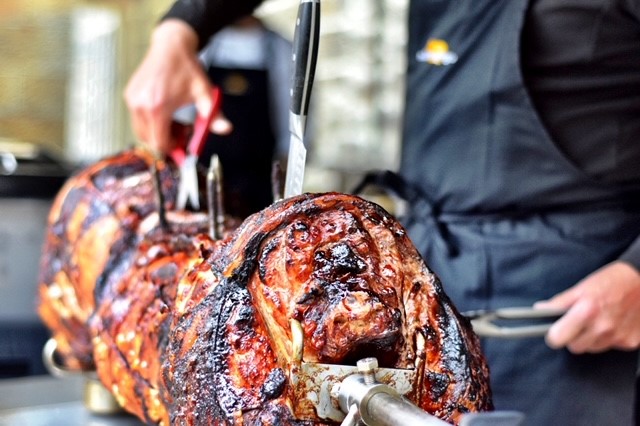 We've now delivered a series of insightful training sessions for lots of members of the Spitting Pig network, and we have dedicated a lot of time to bring everyone up to speed to new and improved processes, which we're sure that our franchisees and their clients will feel the benefit of. We've also been helping everyone to brush up on their skills, discussing menu development and lots of exciting new dishes for the summer season, as well as reviewing the importance of maintaining brand standards and tips for ensuring that all of our franchisees continue to do us proud!
It's been a great fortnight so far and we're looking forward to delivering two more weeks of training sessions, which we're sure will be just as rewarding for everyone who attends!