The Hog Roast Gloucester team are delighted to be partnered with yet another great local venue in Gloucestershire! Maisemore Court Lakeside Weddings offers a lovely scenic setting for couples to celebrate tying the knot, and it is the perfect place for us to provide our gourmet hog roasts and vibrant freshly made wedding menus for wedding receptions and evening buffets.
After we catered for a very enjoyable wedding at Maisemore Court recently, they are very happy to be affiliated with us as top-quality local wedding catering suppliers for their clients and we can't wait to make this special day in people's lives even more memorable for many more couples who choose to have their wedding at Maisemore Court by offering our unique catering services there for future events.
Just like the venue itself, Hog Roast Gloucester are capable of providing the ideal menu for weddings of all sizes. Whether it is an intimate celebration for family and close friends or a grandiose gathering in their elegant on-site marquee, the team at Maisemore Court Lakeside Weddings appreciate our versatility and how we can tailor our approach to suit each couple and the type of ambiance that they want to create.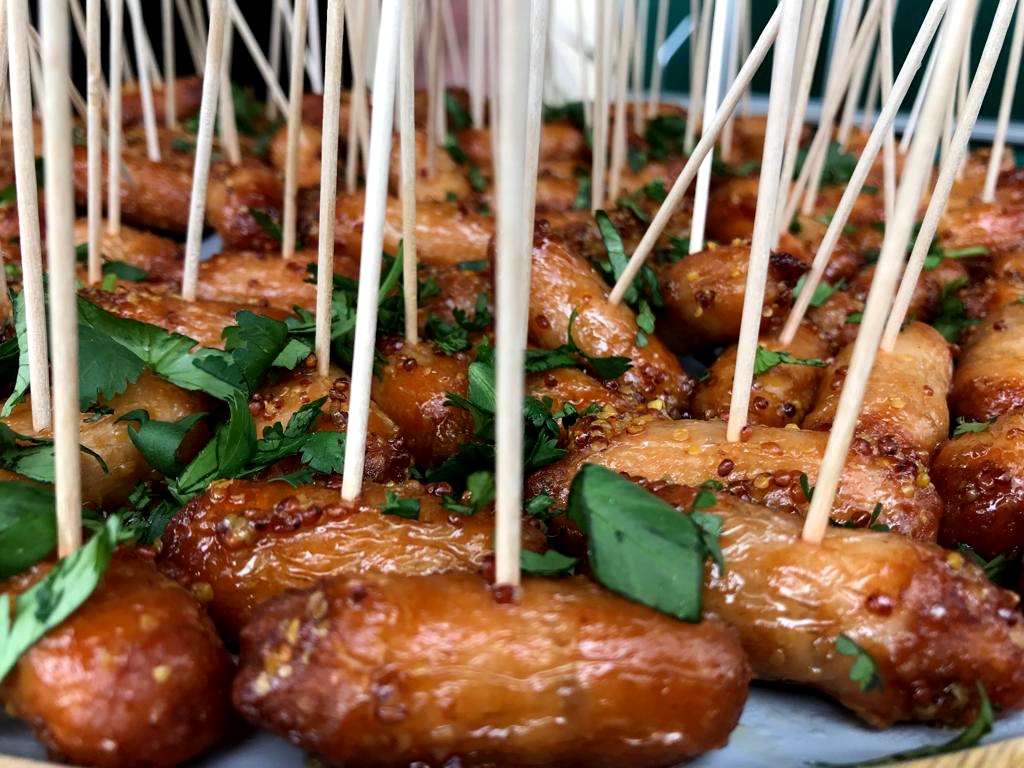 We are able to prepare any type of menu from scratch on-site, from our magnificent hog roast centrepiece to complex 3-course wedding meals, as well as providing additional events staff to meet, greet and seat the guests, and get the party off to a sociable and stylish start with our platters of handcrafted canapés, followed by seamless table service courtesy of Hog Roast Gloucester's own experienced waiting staff.
When planning and executing our wedding catering services, we always liaise closely with the couple and the venue to ensure every detail is spot on, and that everything runs smoothly on the day. Our food and style of catering in the tranquil outdoor setting at Maisemore Court is definitely the perfect marriage of food and location when it comes to creating unforgettable wedding receptions for both the newlyweds and their guests, and Hog Roast Gloucester are looking forward to developing our relationship with the venue further over the coming months!