We run a series of training days at our Lancashire-based head office for aspiring hog roast chefs and franchisee owners looking to enhance the skills of their staff in the fine art of hot roast catering!
Here at Spitting Pig, we run training days on a regular basis in order to continually educate hog roast caterers and help those in the industry to improve the service that they offer. Some of our informative and engaging workshops revolve around the technical skills and know how required to operate our range of hog roast machines and to consistently achieve optimum results in delivering a fantastic level of succulence and flavour in the meat.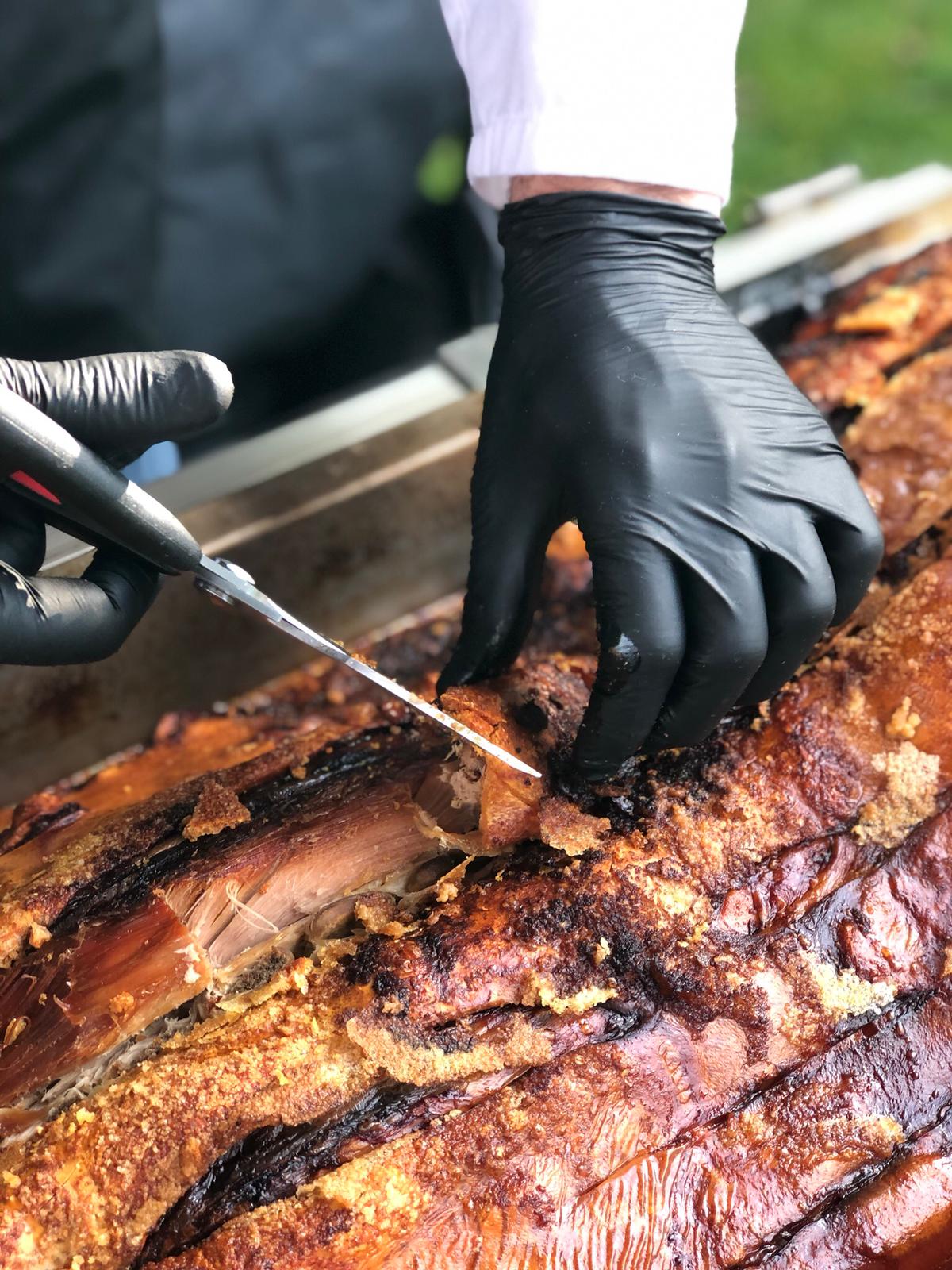 We have been busy training clients who have recently invested in a hog roast machine of their own, as well prospective clients who are considering buying one. We are giving these budding hog roast chefs the skills and self-belief they need to be able to rustle up their own impressive hog roast feasts and we've been spending time demonstrating all of the features on the different models they have bought or are thinking of purchasing. Being able to operate a hog roast machine efficiently and safely is of course the very foundation of providing great hog roast catering services, as well as giving the chef themselves confidence in their craft and giving their diners the enjoyable spectacle of watching the hog being prepared.
We have also been busy delivering workshops focusing on all of the essential skills required to work as a mobile hog roast caterer – something which is invaluable for any new staff members who have been brought on board by our Spitting Pig franchisees.
Needless to say, everyone who has been attending our training days has found the experience invaluable and our trainees have taken a lot away from the sessions. So, if you feel you would benefit from a masterclass in operating a hog roast machine, or you or your staff require a session on overall hog roast catering skills, please get in touch to book a place!