As you may already know, here at Hog Roast Dorchester we don't just provide great hog roast catering services, we also design, manufacture, service and sell our own market-leading catering equipment from our workshop based in northwest England. We wanted to take this opportunity to let you know about the range of fully refurbished hog roast machines that we currently have available.
Boasting an incredibly durable and robust design and constructed of the highest spec stainless steel and the most advanced hog roast machine components, our hog roast machines are built to last and will never let you down.  This is why purchasing a second-hand hog roast machine from us is such a great idea. As well as saving you the cost of buying one that is brand new, you have the assurance that any used equipment you buy from us will still be in perfect working order.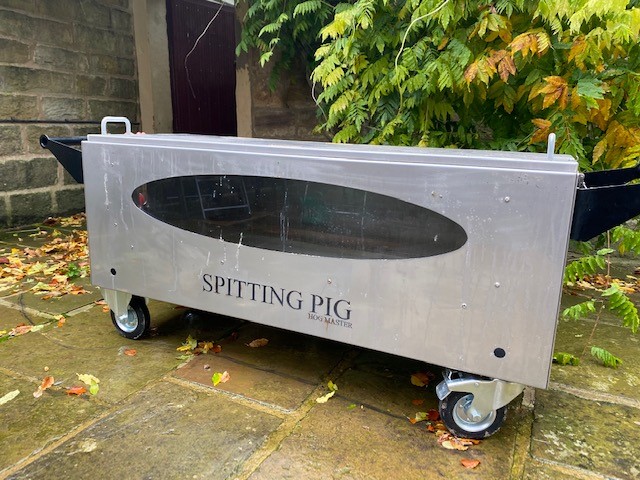 Every used machine that comes through our workshop is scrupulously examined, meticulously reconditioned, fully serviced and deep cleaned by hog roast machine technicians prior to resale. So, if you are buying a used hog roast machine from us, you can feel completely confident that everything will be fully functional and as good as new. All of our used hog roast machines come with a 12-month warranty, 12-month gas check and a full service for your peace of mind.
Whether you have owned a hog roast machine in the past or this is a new venture for you, we will give you all of the technical specifications and practical know-how required to get the most out of your piece of kit, and if you do have any questions after you have purchased it, we are always here to answer your queries and give you some top tips on producing perfectly cooked pork every time.
If you are thinking about buying a second-hand hog roast machine, please don't delay in getting in touch with us here at Hog Roast Dorchester to let us know your requirements and to see what we have available, as our used machines are such great value for money that they don't hang around for long!