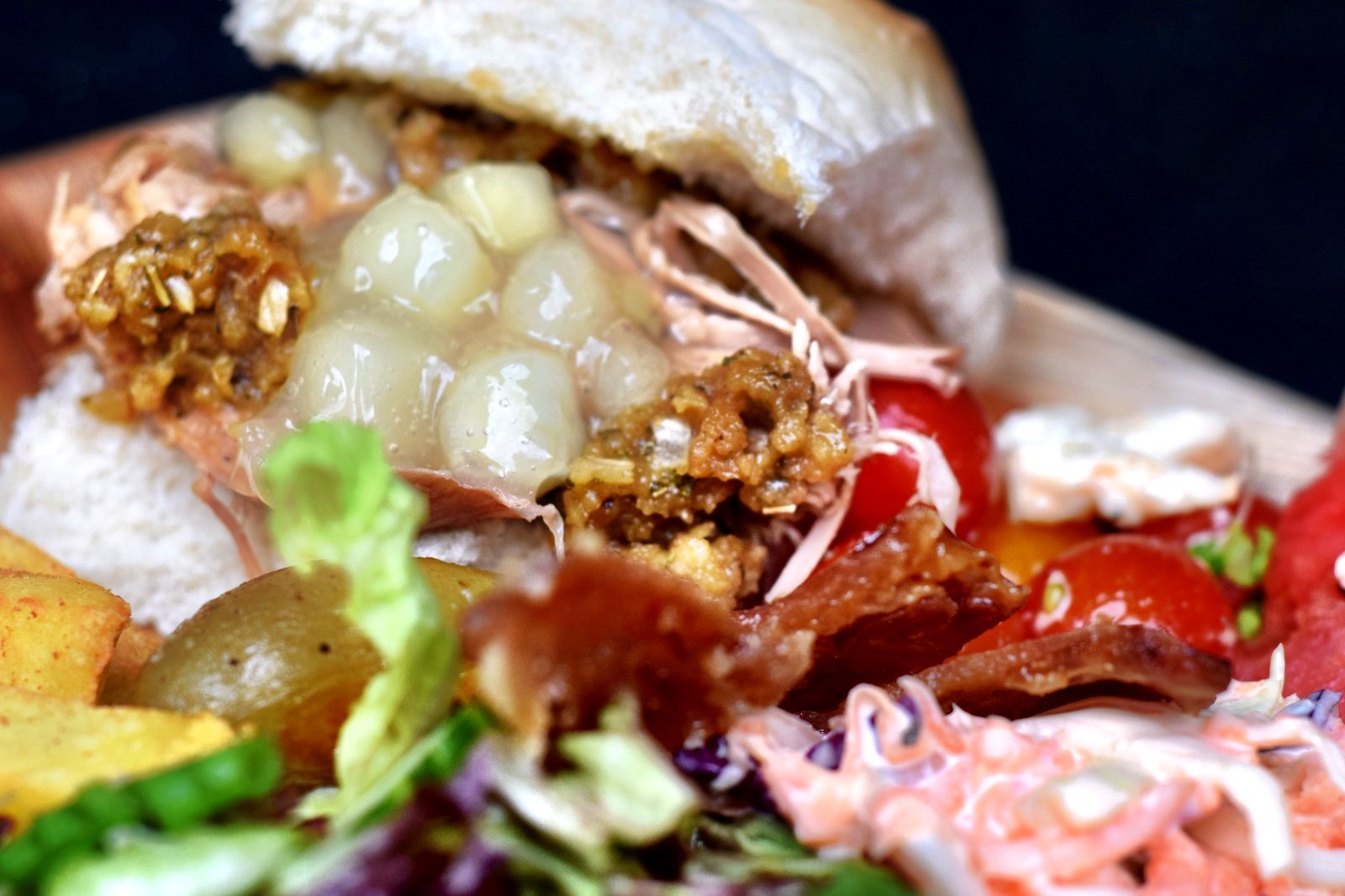 At Hog Roast Craighouse, we're no strangers to serving up mouthwatering feasts for hungry crowds. But when we received a special request from the world-renowned Jura Whisky distillery to cater for the entire population of Jura Island, which hosts a mere 212 residents, in celebration of their 60th anniversary, we knew it was an opportunity we couldn't pass up.
Located off the west coast of Scotland, Jura Island is a remote and tranquil haven with just one pub, the distillery itself, a small shop, and a lone school. Accepting this unique booking meant embarking on an epic journey, which saw our dedicated crew embark on an 8.5-hour adventure involving long motorways, enchanting castles, car ferries, and island-hopping boats.
Our client, Hazel, had entrusted us with the monumental task of providing a feast that would leave the entire island community smiling from ear to ear. And, sure enough, under the capable leadership of our catering manager, Sophie, our team rose to the challenge!
Hog Roast Craighouse left guests in awe with a theatrical hog roast spread, complete with crispy crackling, savoury stuffing and tangy applesauce. To complement the meal, we offered a selection of gluten-free bread rolls and wraps, along with mixed sweet potato and regular fries that were full of flavour.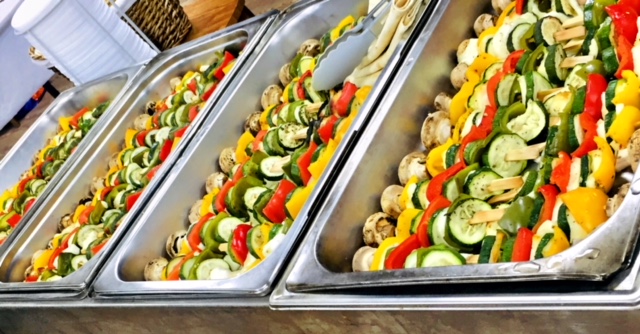 But we didn't stop there; our team wanted to cater to all tastes and dietary preferences. For those who preferred something other than pork, we whipped up a delightful 50-50 split of grilled veggie skewers with halloumi and BBQ-pulled jackfruit rolls. It was important to us that everyone had something tasty to sink their teeth into, and we didn't disappoint.
As the sun began to set over the picturesque island, we witnessed a community coming together to celebrate not only Jura Whisky's remarkable milestone, but also the spirit of togetherness that defines life on this unique island. The smiles, laughter, and full stomachs were a testament to the success of our endeavour.
Catering for the entire population of Jura Island was an adventure Hog Roast Craighouse will always cherish. The long journey, the breathtaking scenery, and the joy of bringing people together through food made it an experience that will remain etched in our memories. We're grateful to Hazel and the entire island community for entrusting us with this incredible celebration, and we look forward to more culinary adventures in the future.
Here's to the next 60 years of Jura Whisky and many more memorable feasts to come!