As a caterer every job requires different things of us. Before every single event our Hog Roast Machine teams have to take an extensive amount of time to properly plan the best modes of operating. What is the size of the job? The number of guests? The foods requested? How might the weather factor into our services? Will we need a covering tent? Do we want guests dining indoors or out? There is always much to consider, and the most important piece of all that helps us to lock in many of the other decisions is which of our mobile hog roasting machines will be best for the task.
All of our machines at Hog Roast Machine are made by us with state-of-the-art designs and sturdy, well made parts. We love each of them separately, but some machines are always going to be better than others for certain jobs, so before any event we always have to ask which is best to use. The same goes for others that come to us looking for catering equipment. We'll always do our best to recommend the right machine based upon the details of the job or use. No matter what, we'll find the right hog roasting machine.
Take, for example, our hogmaster machine. This neat little machine is one of our more portable machines. It is compact enough to fit in smaller spaces and also has the benefit of coming with multiple easy to install extensions to further its use even more. Anyone looking to use our hogmaster will find it impressively adaptable, allowing them to take on just about any cooking task they need.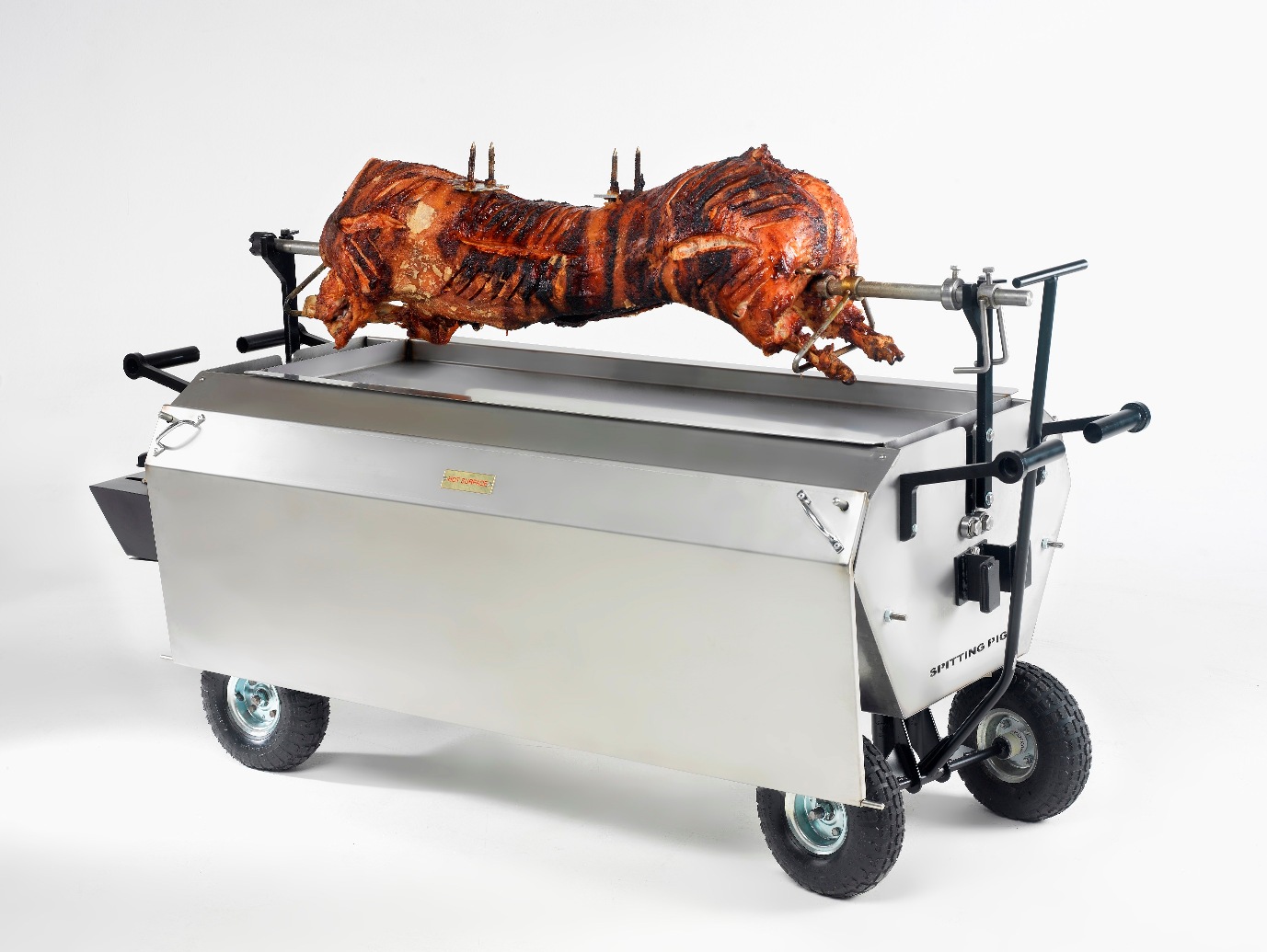 Our Titan machine, meanwhile, is the simple but elegant choice for any professional caterer. It is by far our most used machine as it reliable to get any job done with ease. It's a brute for catering, capable of cooking huge roasts with simple ease and always turning out exceptional results. Of course it is a little larger than our other machines, but that size is more than made up for by its dependability.
You have to have the right tools of the trade, and fortunately for you Hog Roast Machine always do! Come figure out your best machine today with our in-house team.