Organising a christening while taking care of a newborn and juggling everyday family life is no simple task, but you don't have to do it alone. Hog Roast Ledbury is here to make things easier by taking the stress of cooking, serving and cleaning up off your hands, ensuring you don't miss out on any part of your little one's special day!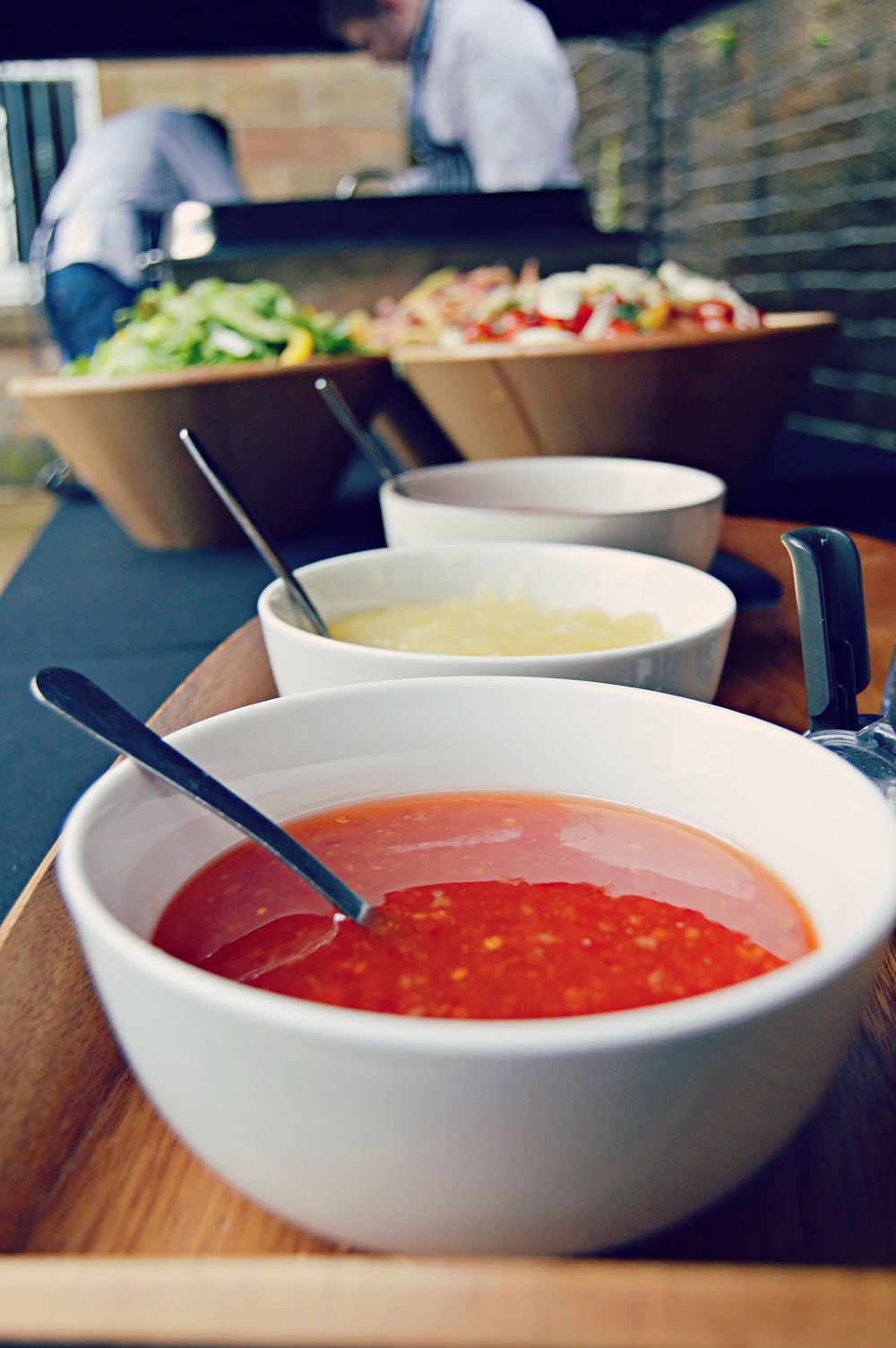 Over the past two decades, our team have proudly catered for countless baptisms, with our most recent occurring last Friday afternoon. Following the arrival of their baby boy Samuel, new parents Charlotte and Evan were eager to celebrate their family's newest addition by planning a traditional christening service at their local church.
With 75 people on the guest list, some of whom hadn't even gotten the chance to meet little Samuel ahead of the big day, Charlotte and Evan were in need of a tasty menu to fill everyone up after the ceremony. Knowing that the couple were keen to keep things as relaxed as possible, the Hog Roast Ledbury team promptly recommended our classic hog roast menu which offers one of our trademark slow roasted pigs with all the trimmings that are generously packed into our gluten-free rolls and wraps for serving.
The menu turned out to be exactly the kind of thing the clients had been looking for, which further fuelled their excitement for the special event. Fortunately, they didn't have long to wait before the day of the christening arrived, and on Friday morning Hog Roast Ledbury made their way to the church to cook the irresistible spread.
When the proud parents made their way into the function hall with baby Samuel bundled up in Charlotte's arms fast asleep, they were immediately rendered speechless at the sight of the crispy golden hog which had taken centre stage. Moments later, the guests came pouring in behind them, and as the delicious aromas from the buffet table filled the air, the celebrants excitedly made their way to the back of the room where Hog Roast Ledbury piled the juicy pulled pork, crispy crackling, sage and onion stuffing and sweet applesauce onto the soft and floury rolls which quickly became the talk of the day.