If you are looking to get into the hog roasting business, we offer machines to purchase and training program to give you the best start! Here at Hog Roast Tyler Hill, we know how important it is to have the right catering equipment, and the key to this is having the right machine for the job!
Hog Roast Tyler Hill offer 5 machines to purchase:
Hogmaster
Hogmaster Glass
Hogmaster Pro
Titan
Platinum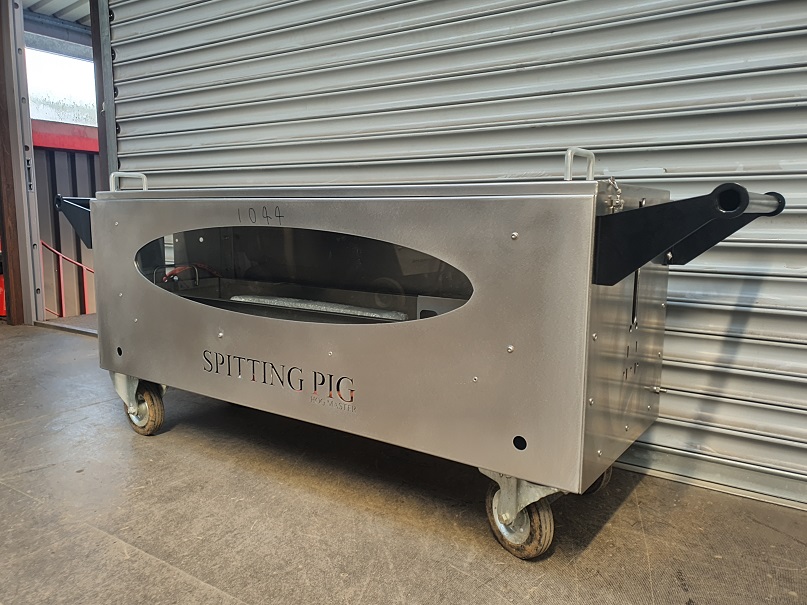 Every machine comes with different pros and cons, depending on your catering needs. For example, some machines are better for indoor use, while others can be used indoors or outdoors; some machines can cook a single roast, while others can do two simultaneously. Each machine also comes with a different price point, so this is something else to consider when choosing your perfect machine.
Finding the right machine is only the first step to starting your catering journey. At Hog Roast Tyler Hill we know it is important to provide training along with your machine, so you know all the ins and outs and can get straight to work! Sharing our expert knowledge allows you to quickly build the right skills needed to correctly roast succulent meats.
We can also offer our support with pointing you in the right direction for suppliers of stock, including pigs, gas and diesel. Over the years we have found the best suppliers for our needs, to ensure we always have access to fresh ingredients and fuel. If this is something your catering business would benefit from, then we are happy to help you out where we can!
If you are interested in purchasing a machine from Hog Roast Tyler Hill, we recommend getting in touch with our team, who can help you choose the right machine for your catering needs. By answering a few questions we can suggest the machine we feel is right for you! Head over to our website to find your perfect machine today!