Renting a machine from Hog Roast Fleetwood is easier than you may think and with our all-inclusive price, there won't be any last-minute surprises when you hire from us. Included is not only a top-of-the-range machine that cooks so much more than hog roasts (you can spit-roast, barbecue and even cook food inside like you would with a conventional oven!) but you also benefit from being shown the ropes by one of our experts who not only drops the machine off at your chosen venue but also picks it up once you're done too.
Whether you're a professional caterer yourself who wants to cook for your own customers in this amazing way for the first time or you're thinking of renting one to cook at home for friends or family, having never done so before, one of our hog roasters will get you hooked and you'll no doubt wonder why you're never DIY-ed before. However, if you have used this kind of equipment in the past, you'll see that our gas-powered machines are in a league of their own.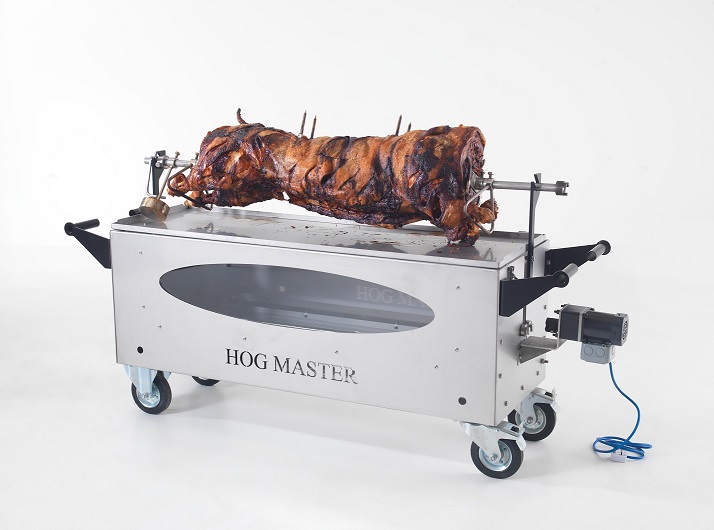 The hog roasting machines that we hire out are the same ones that we use when catering ourselves, so you can be assured of quality, stainless steel beasts that cook meat perfectly but other food too, so no matter what you're thinking of cooking with it, a Hog Roast Fleetwood hire is the right hire. We build these machines ourselves by hand and we designed them to be simple to use, so when our chef shows you how to cook with one, you'll see for yourself that it's easy as pie.
If you're not sure where to source the meat that you'll be cooking with one of our machines, we can also help you with that if needed. We use trusted suppliers for our own customers, whether for hogs to roast or all kinds of other meat instead, like lamb, beef, chicken or turkey, so whatever you're thinking of cooking, we can bring it along too. Call Hog Roast Fleetwood today and we'll help you to cook up a storm with top-notch equipment and training from one of our pros.