Whether you are new to hog roasting or you already offer this as part of your catering services, we would like to tell you more about our highly popular Platinum hog roast machine and why this incredibly versatile piece of catering equipment has gone on to become a huge asset to all of our clients who have purchased this model from us.
Quality and quantity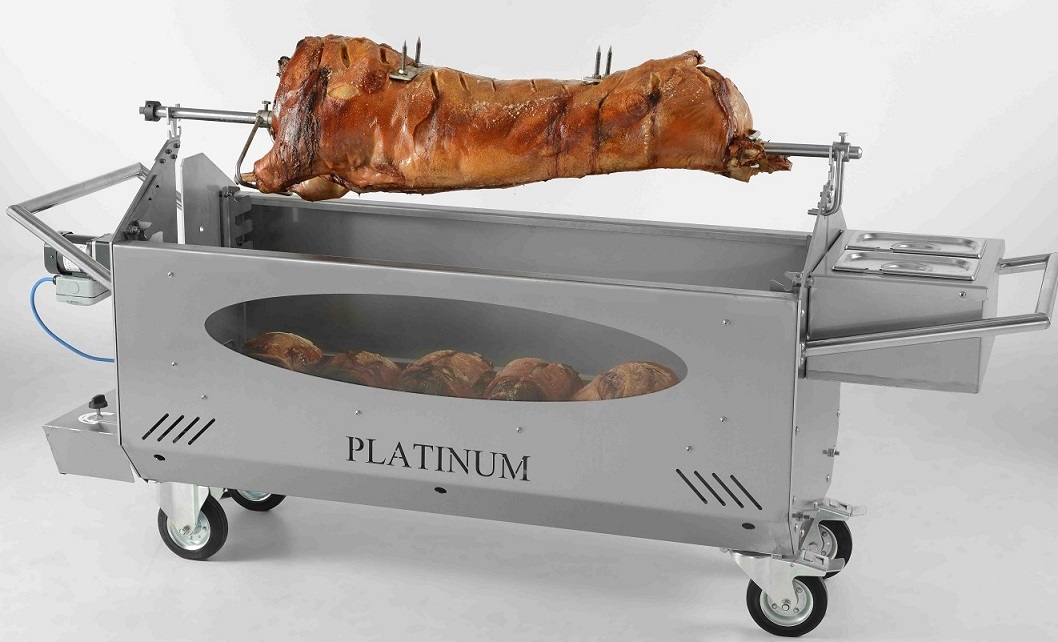 One thing any mobile caterer wants is the ability to prepare a large amount of food in one go without compromising on the quality. The Platinum enables you to do exactly that thanks to its vast capacity. It can prepare two whole hogs in one go, or other large joints of meat as well as whole roasted chickens. It is the perfect hog roaster for large-scale events such as festivals, markets, Christmas fairs, corporate catering or wedding receptions. If you want a machine that can help you to produce a very large amount of hot, freshly made food on-site, the Platinum is it!
Variety and adaptability
In addition to producing the juiciest and most flavoursome hog roasts, the Platinum is designed to be a multifunctional machine that can prepare lots of other dishes simultaneously. It comes with the option of different features depending on your catering requirements. You can opt for the very popular BBQ add-on, enabling you to rustle up large-scale flame-grilled feasts for any type of outdoor entertaining. It can also be used for preparing hot side dishes at the same time as the hog, including up to 200 jacket potatoes in one go.
Practical and eye-catching design
Despite its vast capacity, the Platinum can easily be transported in a standard catering van, set up in any outdoor venue and used independently without the need for any onsite power supply. It will never let you down when it comes to the amount and variety of great food you can prepare, and it also provides the wow factor for your diners as an impressive focal point for any event.
If you are a mobile event catering professional looking for a new piece of equipment that is going to make your life easier, enable you to expand your services and help you to impress your clients, the Platinum will tick all of your boxes!