The new year acts as a time of self-reflection for a great many of us and is sometimes all the motivation we need to take a leap of faith and follow through with those big life changes we might not ordinarily contemplate. But even though 2022 has already begun, we believe it's never too late to add to your list of resolutions or start working on turning your lifelong dreams into a reality!
So, if, like many, you've been thinking about adding a career change to your 2022 to-do list, then you couldn't have come to a better place – at a better time – than Spitting Pig!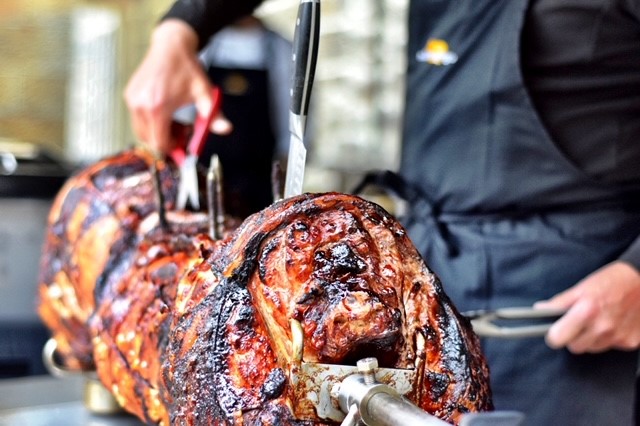 With the hospitality sector in the process of making a huge comeback, we've had a massive boom in bookings lately, with requests flooding in from all different directions. This exponential surge will also see the highest number of weddings since 1984 take place over the next 12 months. And so, to help us manage the extra demand, we've decided to add Hog Roast Durham to our portfolio.
This means we're currently on the lookout for extraordinary individuals to join the Spitting Pig family. You don't have to be a qualified caterer or even have a background in hospitality – just a willingness to learn, a strong work ethic and a positive attitude will do just fine!
Once you do decide to become a Hog Roast Durham franchisee, you'll be trained by our team of experts, who will be available to lend an ear or give advice for as long as you need them to. We'll also make sure you have your own slick website and social media channels (these are typically manned by our lovely marketing team), as well as a constant flow of work, which is tailored, of course, to your availability.
Joining Spitting Pig isn't like any other job you will ever have. It's like embarking on a brand new adventure; one that is chock-full of exciting experiences, the chance to meet some of the most amazing people and the benefit of unlimited earning potential, to boot. Yes, really!
Make this year your year by becoming a Hog Roast Durham catering manager – your only regret will be not joining us sooner!