We're all still adjusting to business as usual, and at Hog Roast Witchford these past few weeks have been spent fulfilling an all manner of different bookings. Since re-opening our diary, we're pleased to say that the phones have been ringing off the hook! What's more, we've also had the pleasure of attending everything from close-knit wedding breakfasts to stylish, summer BBQ's – and we've even trained up a few novice chefs into the bargain!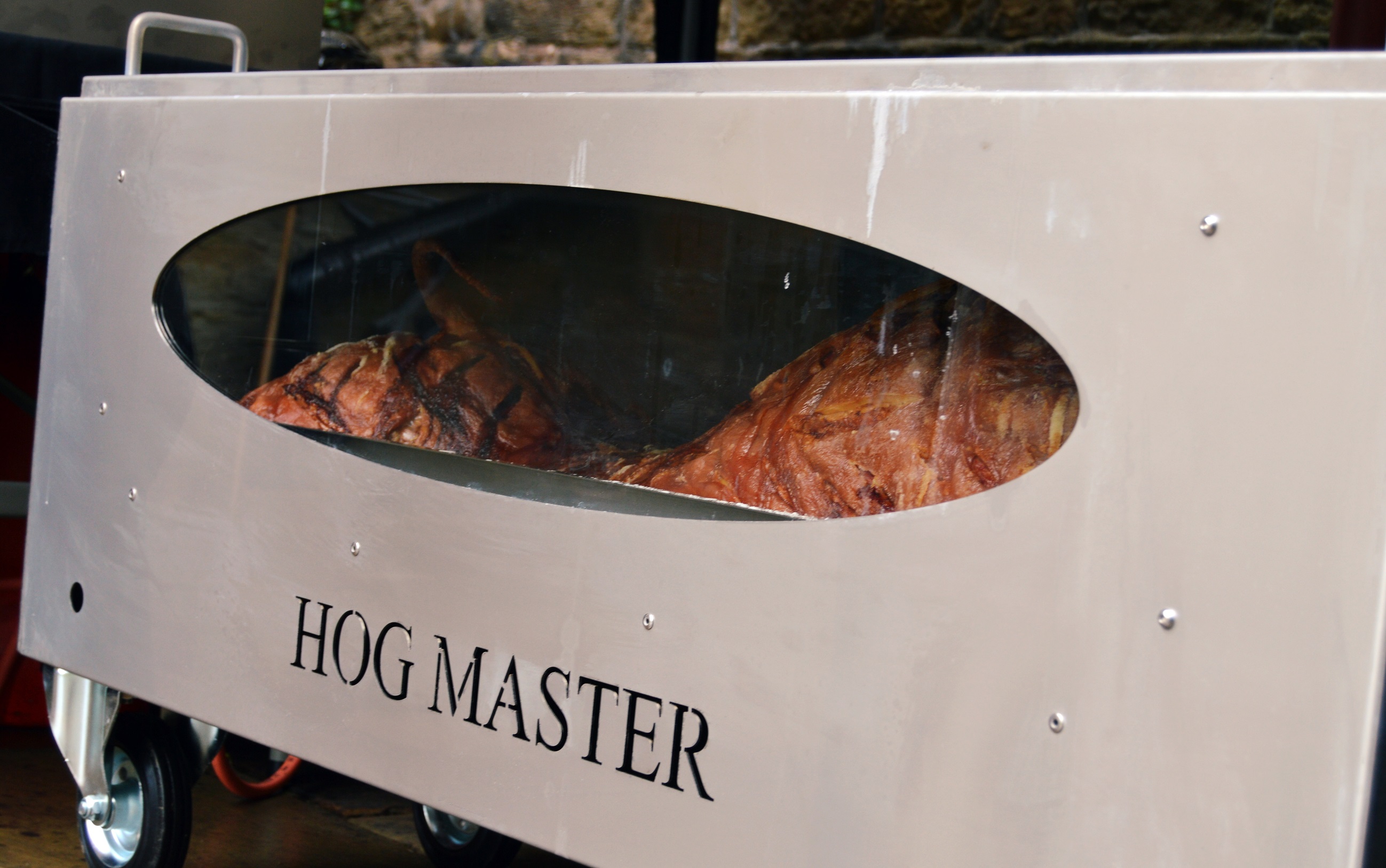 But with the current circumstances, most people are still being cautious in terms of group gatherings, so recently we've experienced more and more clients asking to hire out our state of the art spit-roasting machines. This is a fantastic catering option which allows our customers to take the reins on their events and cook for themselves.
As always, our Hog Roast Witchford team are on hand to help. Not only to advise you on which equipment is best suited to your event, but also to provide the food, gas, and supply you with the necessary skills to pull off a prize-winning hog roast. This is even a great option for those people who rarely (if ever!) pick up a spatula – we all know the ones! Sound good? Yeah, we thought it might!
One of our more recent clients, Gerry thought so too, and in honour of his 40th birthday, he got in touch with Hog Roast Witchford to hire his very own machine for the day. As a self-confessed expert in the kitchen, Gerry couldn't wait to get his hands on some new cooking equipment (even if it was only temporarily!), and our customer service crew were more than happy to set him up with everything he needed to serve our classic hog roast menu to his friends and family.
Helping Gerry prepare for an afternoon of all-out laughs and lip-smacking grub, the Hog Roast Witchford team promptly delivered the HogMaster Pro along with a package of wholesome ingredients and the gas canister to the client's home. The following day when the team returned to pick up the equipment, Gerry was smiling ear-to-ear as he detailed the amazing night he and his loved ones had just had!