Did you know that on average, it takes couples between 13 and 18 months to plan a wedding? So, if you or your other half has recently popped the question, why not save your future self from stressing by instead getting started on the preparations right away?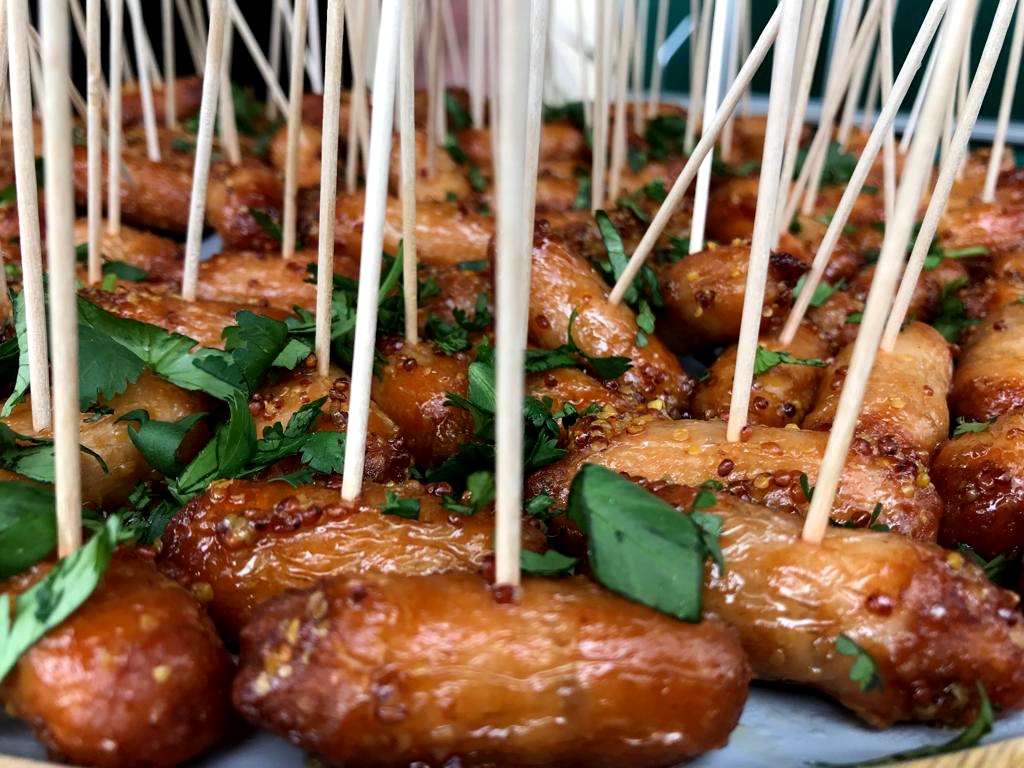 Though an age-old tradition, hog roasts are fast-becoming an increasingly popular method of wedding catering and at Hog Roast Leamington Spa, your special day is guaranteed to be in the best possible hands. Our lively customer service team are happy to help you through every step of your journey towards marriage, and our highly attuned catering managers are experts when it comes to fulfilling the unique needs of each individual client. We are also proud to offer a wide selection of catering packages, each of which can be customised to give you and your guests the best possible experience!
With all that in mind, plus knowing that her husband-to-be, Tony had his heart set on an authentic hog roast for their big day, Stephanie decided to surprise him by turning his dream into a reality. Since we are currently taking booking up until 2022, Stephanie was able to approach Hog Roast Leamington Spa last week to get the ball rolling on her future wedding preparations.
Having never experienced a hog roast for herself (we can't wait to show her what she's been missing!), Stephanie was a little bit overwhelmed by our list of choices, to begin with, but with some guidance from our team, we're pleased to say she soon found her stride. After taking a few days out to browse through the menus on her own, the client soon called back to settle her booking for the wedding menu 2 which includes canapes, two main course options and accompanying dishes, followed by wedding cake with summer fruit coulis and berries.
At Hog Roast Leamington Spa, we pride ourselves in everything we do, and it's always a huge honour when couples entrust us with the biggest day of their lives. Our team can't wait to cater for Stephanie and Tony's spring wedding next year, and hope we hope the groom will be happy with the surprise!