Hog roasts are becoming an increasingly popular option for wedding receptions and thanks to the cutting edge design features of our machines, they are capable of both feeding a lot of people in an economically way whilst also delivering a stylish, modern meal. This is why the owners of a local wedding catering company contacted us here at Hog Roast Towcester because they wanted to get in on the action themselves and purchase their own piece of hog roasting equipment.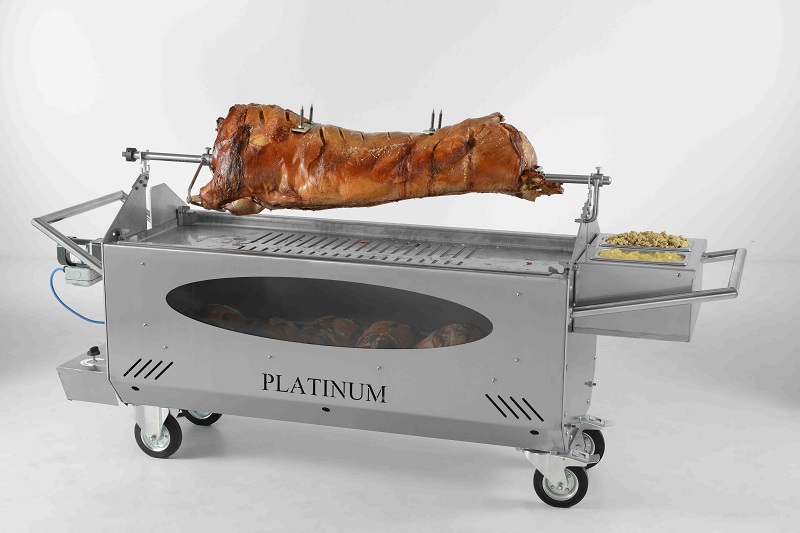 As soon as they told us their requirements, we knew that the perfect machine to meet all of their needs and wow their clients was without doubt our mighty Platinum model! After hearing all about its virtues the wedding caterers knew it was everything they wanted thanks to its capacity, versatility and functionality!
When their shiny new machine was brought to their premises by Hog Roast Towcester's friendly delivery team, they told us they couldn't wait to get it up and running. Even on their first trial run, they managed to produce pork of unrivalled succulence and flavour and without further ado, they devised some new menus based around their new Platinum machine and put it to the test with their clients.
They received great feedback from day about the quality of the food, and the caterers themselves were very impressed with the amount of meat it can cook in one go. Not only can they cook two whole pigs at the same time for large-scale events, they can also use the spit attachment to cook whole roast chickens, as well as their potatoes and vegetables, and even use it as a traditional barbeque whilst cooking a pig in the bottom section!
Thanks to the Platinum, the wedding caterers have managed to diversify their menus and streamline their cooking process, which for them means they are able to produce a much larger amount of freshly cooked food using much less effort, as well as having less equipment to transport to their clients' venues. Buying the Platinum has definitely paid off for this pair and here at Hog Roast Towcester we're sure their catering company will continue to go from strength to strength as a result!