Today's blog post follows one of our most exciting catering events as we supplied the food for a new gin bar opening in Steeton. The proud owners had asked Hog Roast Steeton to cater a couple of months in advance, so we had plenty of time to create the perfect menu.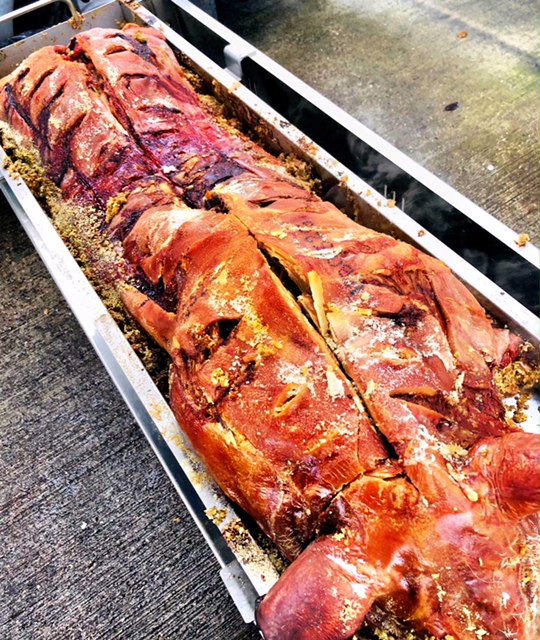 I'm sure we all know a gin lover in our lives as the drink really has soared in popularity over the past few years. Owner, Stephan had noticed this too and decided to use his business brain to take advantage of the fact and open his own lovely little gin bar. With every flavour combination imaginable and gin on tap we are sure this bar will be a huge success. With Hog Roast Steeton as the caterers for the grand opening too we knew Stephan was doing something right!
The bar itself was a quaint little log cabin styled bar with a terrace littered in lovely fairy lights and candles, the perfect place for a quiet drink. Hog Roast Steeton were asked to cater from the terrace so that food could be served up directly into the bar area whilst leaving plenty of room for guests to mingle and get themselves a drink.
As always, we arrived several hours before to set up and get the hog cooking as we know this is the only way to achieve that perfectly succulent slow roasted meat that we at Hog Roast Steeton are famous for. For this event we were actually cooking up two different meats for the guests, a traditional whole roasted hog and a succulent leg of lamb. These would be served with plenty of seasonal roasted vegetables and homemade condiments that just make it all go down so well by adding that extra kick of flavour.
Soon the guest arrived and with a G&T in hand all queued up for a taste of our hog roast….