Hog Roast Redcar are more than just unique, reliable caterers for any and all occasions. We also manufacture and sell a large range of hog roast machines that form the basis of our business. Our machines are durable, fully portable and consistent providing exceptional results every time.
With our factory in the north west we are able to offer you the ideal environment to come and learn about the art of hog roasting and by visiting our showrooms you can try out and get hands on with our whole range of machines to find the one that suits you and your needs perfectly.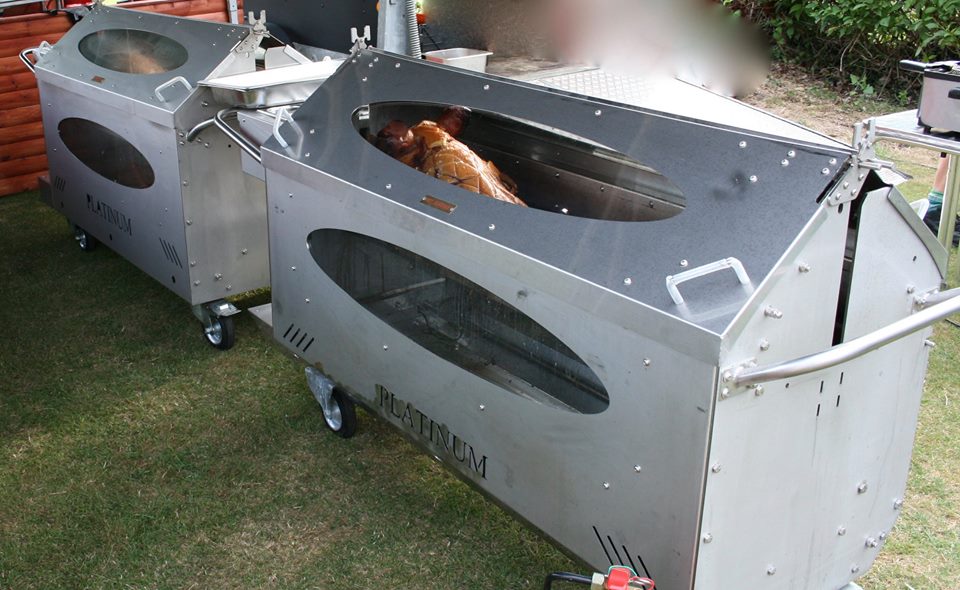 In addition to this we also have a whole range of second-hand machines on sale and machines for hire too to give you the opportunity to try out different machines before taking the plunge and buying your own. We do this so that you feel confident in your purchase and can get the most out of your hog roasting experience. If you are a caterer yourself, we can also provide advice on hog roast catering as a business and an insight into the growing popularity of this style of cooking.
We were recently contacted by Harry a local Redcar caterer who was looking to branch out his business into hog roasting. Harry was prepared to purchase a Hog Roast Redcar machine but wanted to gain some advice from our Hog Roast Redcar team as to which of our many machines would be the ideal one for him. As a caterer he explained he could be catering for any number of people so would need a machine that was large enough for this but very importantly needed to be completely portable for when he was working by himself. We instantly knew that the machine Harry needed was the Platinum. Built with the modern caterer in mind the Platinum can roast a large hog and accompaniments. With attachments and dual roasting trays this can be scaled up even further but thanks to its wheels and removable handles, the Platinum is completely portable and easy to manoeuvre.
Harry was impressed with our recommendation and put in an order for a machine of his own there and then! Happy hog roasting Harry!