It's November, which can only mean one thing. Yes, the countdown to Christmas has officially begun! The days of panic-fuelled shopping trips and last-minute preparations are closing in fast. But with so much already on your plate, we know the last thing you'll want to be thinking about right now is what you're going to put on other people's plates this festive season, am I right?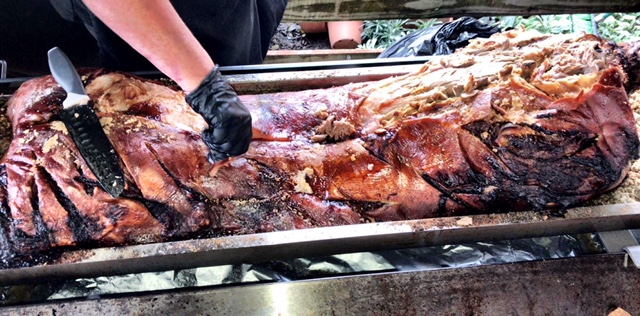 Fortunately, Hog Roast Dublin is offering a very simple solution that we're sure you'll love. Since our inception, we've been serving festive-themed feasts to our customers and clients, which helps to maximise the time spent with your loved ones. And after all, isn't that (and great food!) what Christmas is all about?
Beautifully seasoned turkey, homemade sage and onion stuffing, pigs in blankets and smooth gravy are just a few traditional delights we serve at this side of the year. So, dine right this Christmas with Hog Roast Dublin by your side!
For three decades in the making, our team of experts have played a vital role in helping people get the most out of their events by serving flavoursome feasts that the whole family can enjoy. From ethically-reared, free-range meat to garden-fresh seasonal veg, all of the ingredients we use here at Hog Roast Dublin are top quality, which makes for a sublime meal.
Moreover, we have a number of gorgeous menus for you to choose from, so whether you're catering to various dietary requirements or just have a few fussy guests to appease, then you're still guaranteed to find something delicious on offer. And our spreads aren't just for adults! Even children's eyes will light up at the sight of our succulent, rotisserie-cooked meats and flavourful sides.
With time quickly running out before the biggest celebration of the year, our diary is filling up fast with bookings all over the country. So, if you want to host a stress-free Christmas party that will go down in family history and be talked about for years to come, then you're in the right place! To get your booking sorted, be sure to call Hog Roast Dublin today.