At Hog Roast Okehampton we always say that our dining is fit for a king! Or, indeed, of course fit for a Queen, in this exact respect, and with the Queen's Platinum Jubilee coming up we can put that saying to the test! With the long weekend and the great celebrations taking place all across the nation why not pair your day and your celebrations with a dish fit for her majesty herself with Hog Roast Okehampton's expert and stylish event catering services. Our speciality hog roast is assured to be a royal crown to your day of jubilation!
If you need any convincing for why a hog roast from yours truly is the dish and service for your Platinum Jubilee plans then just consider the hog roast itself – a dish brimming with history like the monarchy itself and traditionally enjoyed in the great days of monarchs too. The hog roast dates back centuries and has been used as a traditional dish across many cultures all around the globe to mark great big occasions, such as religious events, town wide festivals and cultural celebrations. Its brilliance as a dish lays in its incredible spectacle, and the fact that it can feed hundreds all at once while still being a quality dish in its own right. Sounds like just the very thing for a celebration in ode to 70 years of service to one of the oldest worldly traditions there is!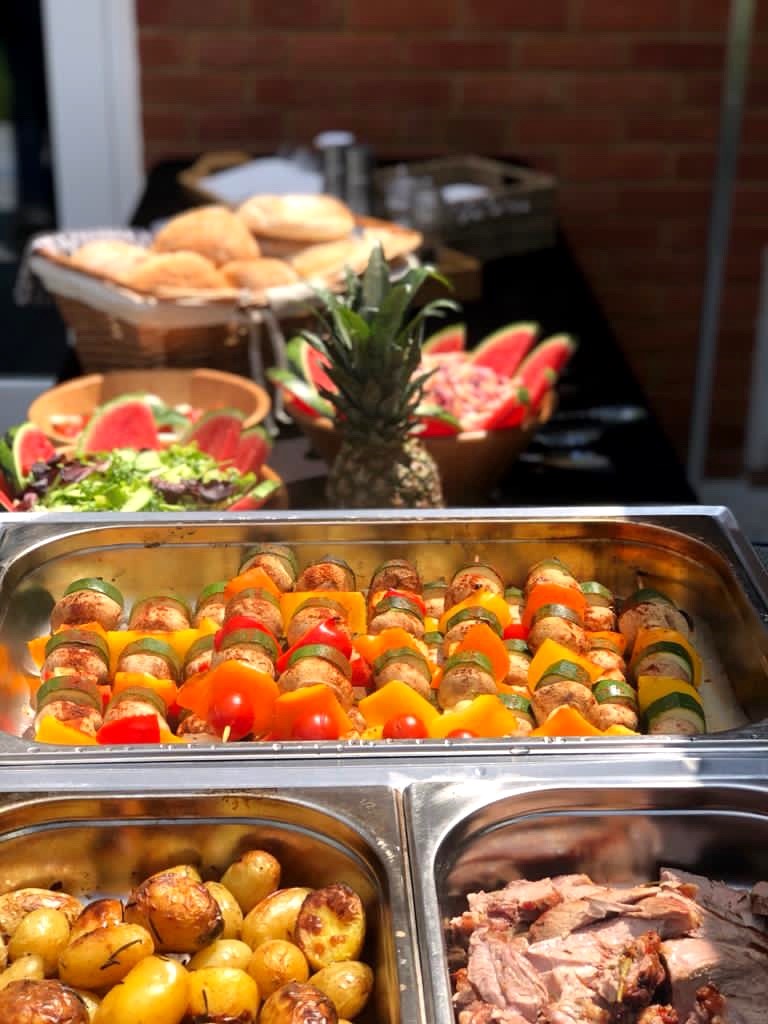 The Hog Roast Okehampton team can provide you all you need for a brilliant day of festivities. It is a long weekend after all so let us do all the work while you can continue to kick back. Our team will set up with our mobile hog roasters, machines capable of cooking tonnes of dishes at once anywhere at any time. They can roast, grill, barbecue, whatever you need for the day Hog Roast Town can provide it. We'll cook in a stylish manner befitting of the day and keep the party well fuelled with lots of incredible meaty and veggie dishes. Enjoy a pulled pork roll made fresh, or our gourmet grilled burgers, chicken or halloumi and veg skewers, every type of potato every which way, fresh vibrant salads, desserts and more!
It is nothing but the best for 70 years of service, so get nothing but the best of catered dining with Hog Roast Okehampton this weekend!