Whatever your catering needs are, you can rest easy knowing that Hog Roast Larne is always up for the task. Whether you're planning for a  private party, a corporate function or a wedding, we have countless budget-friendly menu options available that will help you get the most out of your special event.
Make those memorable occasions even more unforgettable by enlisting in the help of our Hog Roast Larne team. We just love being a part of your celebrations, and for us, there are fewer things more rewarding than delivering an otherworldy feast that will have you and your guests coming back for more.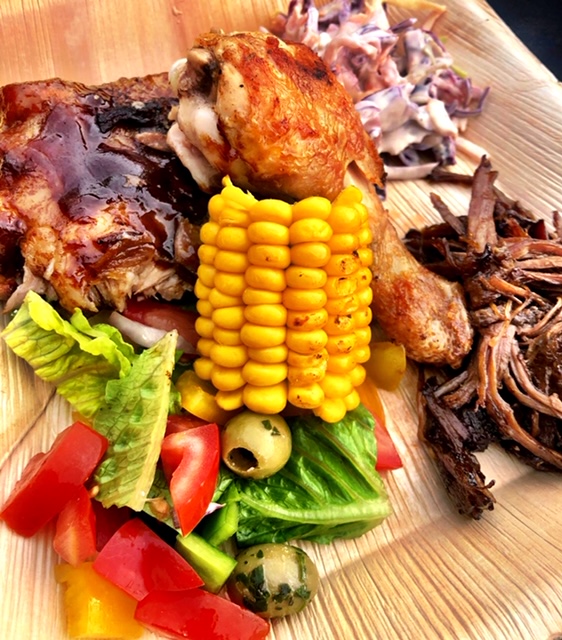 Now that we're in November (seriously, where has this year gone?!) it's time to start thinking about the festive season. Namely, what do you want your Christmas dinner to look like this year? One thing's for sure, it doesn't have to look like this: Bracing the busy supermarkets and waiting in long queues while trying to nab a frozen turkey. Forgetting the Brussel sprouts and having to repeat the process all over again. And then, to top it all off, spending the entirety of the festive period slaving over a hot stove and missing out on all the fun yourself. Sound familiar? We thought it might.
So, if you want to put those days behind you (and we know you do!), then why not give Hog Roast Larne a call? We're here to help you build all-new traditions while you put your feet up and enjoy a well-deserved rest. With us on hand to cater for your Christmas dinner, you and your family can enjoy an ethically-reared turkey, cooked in a rotisserie-style with lots of delicious herbs and seasonings for an extra yummy flavour. Of course, Christmas dinner wouldn't be complete without pigs in blankets, seasonal veg, sage and onion stuffing and our homemade mince pies – all of which, are included in our festive menus, cooked from scratch by our expert teams!
Save yourself the stress later on by calling Hog Roast Larne and placing your booking today. Your future self – and your family – will thank you for it!