You will know Hog Roast Crick as great purveyors of catering both near and far, where our expert chefs and catering assistants prepare, cook and serve delicious food made from high-quality, fresh, local ingredients while providing top-notch service as part and parcel of the experience. You may also know us for our hog roast machine rentals, where we hire out the same top-class, stainless steel machines that we use when catering. But did you know that we make those machines in our Lancashire factory, and that we also sell them all over the world?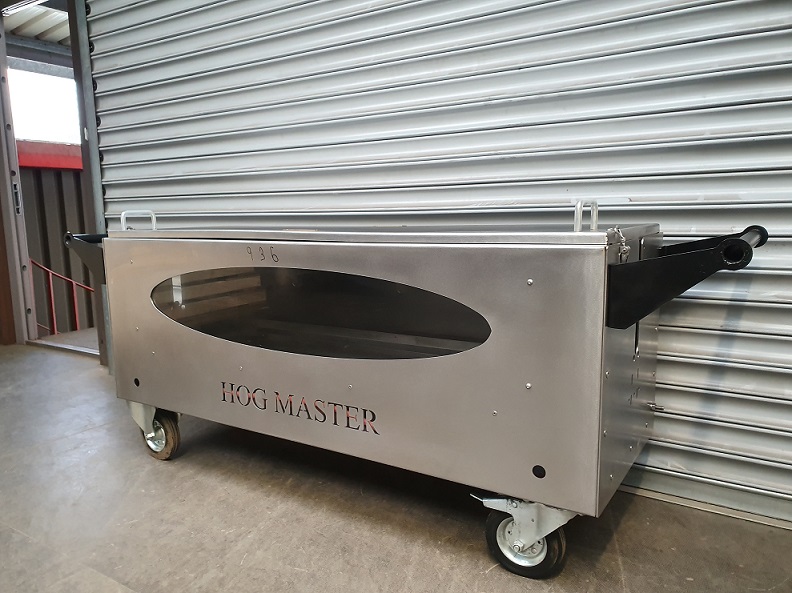 When it comes to buying your own hog roaster, there are many factors involved, like what you will be using it for, what size and capabilities are suited to your needs, and we know that it's not a quick and easy decision to make, which is why we invite you to come and meet our professionals to discuss your requirements. You don't need to make an appointment with Hog Roast Crick to do so, as we always welcome walk-ins, and you can also tour our factory, see one of our machines being handmade from scratch, and then look around our showroom at the equipment we have on sale.
We don't just sell new machines, as we also deal with trade-ins, so you could start off with one of our used machines that have been serviced and include a 12-month warranty and 12-month gas certificate as standard if you prefer, or you may even see a different brand that's more suited to your needs – we don't only sell our own machines, as at the end of the day, we really do want our customers to have the one that's best for them.
One of our long-term Hog Roast Crick customers, Darren, has hired our catering services over the years and also occasionally rented one of our trusty hog roast machines and he recently realised the need for one of his own, for his domestic needs at home. Like many other domestic customers of ours, Darren had a great time touring our factory and choosing one of our smaller models to use for his family and friends, and we're sure he'll be more than happy with his purchase.