Hog Roast Bootle helped their loyal client Ingram Mirco spread some Christmas cheer last Friday with a traditional hog roast. Catering managers Ben and Beth have the pleasure of catering for this company at least twice a year with the help of charming Toni who organises the treats for the workers.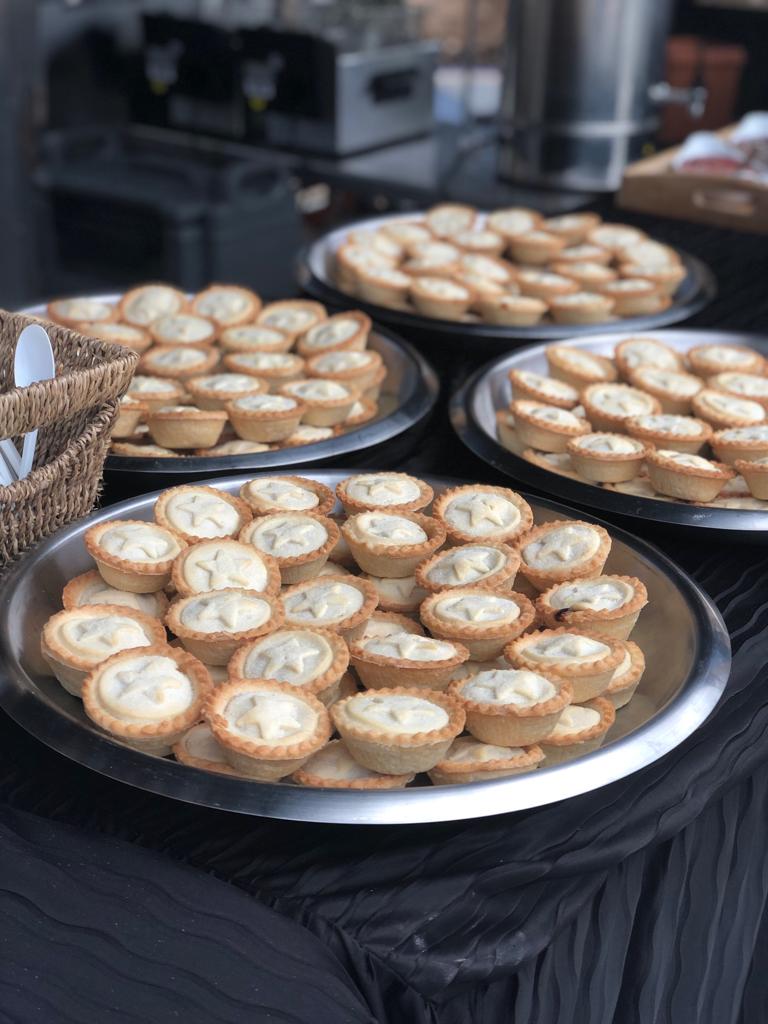 Hog Roast Bootle's traditional hog roast for Ingram Micro consists of two 60–65-kilogram whole roasted pigs. These pigs get roasted gradually across 12 hours to ensure juicy and tender pulled pork and incredibly crispy crackling! It is accompanied by sage and onion stuffing that becomes soaked up in the juices of the pig making it deliciously flavoursome and Hog Roast Bootle's brambly apple sauce. It is served into soft white baps, which compliments the succulent pork and stuffing really well. 
Ingram Micro is a big company therefore catering managers Ben and Beth had to prepare to serve 600 employees. To make the event run efficiently, the employees are each given a ticket and come up in their breaks and lunch hours that stretch across the entire day. A red ticket means that the employee requests a hog roast roll, a green ticket means that they require a halloumi and vegetable kebab or a vegan Mediterranean vegetable kebab. The charming Toni is a vegan so enjoys her Cajun-spiced vegetable kebab in a wrap with a drizzle of sweet chilli sauce. 
Christmas music played in the background as the employees came up to enjoy their Christmas treat and Friday happened to be world Christmas jumper day! Ingram Micro had a competition of who had the best Christmas jumper and outfit. Our vote definitely goes to the woman wearing a snowman dress, stripy tights to reflect the snowman scarf and hat! It made that more fun to witness everyone's creativity with flashing jumpers and flashing hairbands, it was great! 
It was another successful event with many thanks and compliments, catering managers Ben and Beth look forward to catering for them again in summer 2021!