For lots of us, this past year has been the ultimate period of self-reflection, with many realising that they are not getting the work/life balance they want – or deserve. Shockingly, more than 2 thirds of Brits feel that their work-life regularly seeps into their home life, causing feelings of stress and unhappiness, and as a result, we're seeing more and more people looking to go self-employed.
Being your own boss seems like the ultimate way of ensuring you get the work/life balance you've been striving towards, but we know from experience that taking that leap isn't always easy. That's where Spitting Pig comes in. With help from our team of experts, you can carve out a new landscape for yourself – one that represents your goals, ideals and expectations from life.
As the UK's largest hog roast catering company, we know a thing or two about making it in the hospitality industry – and we can help you do the same! Due to high demand, we're now recruiting for our Hog Roast Aldeburgh franchise, where you'll be in charge of helping our customers and clients create wonderful memories through a shared love of good food.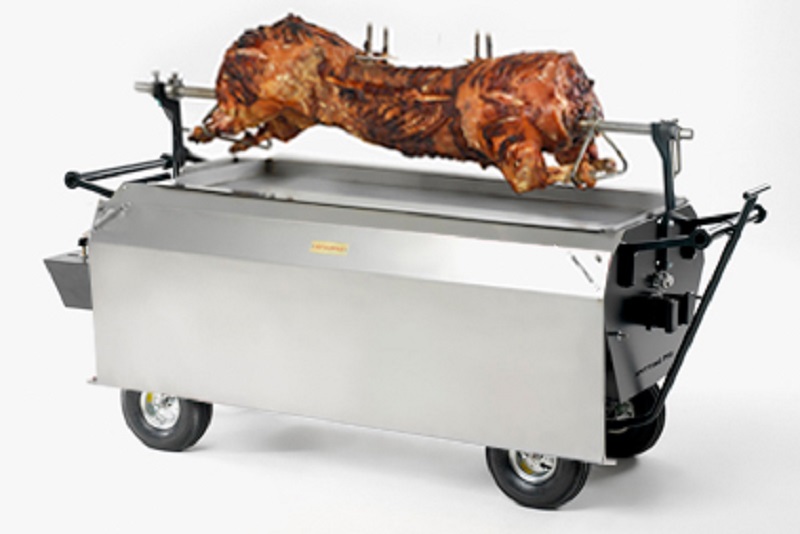 Our franchisees receive excellent training and development at our headquarters before being sent into the field, so even if you've never worked in the food industry before, you've got nothing to worry about. As a Hog Roast Aldeburgh caterer, you'll also be privy to a wealth of unique benefits, such as a tried and tested business model that promises year on year growth, a healthy flow of events that will be supplied to you via our office team, a sleek website to call your own, license to use the Spitting Pig name, access to a supportive network of caterers and so much more!
By joining the ever-growing Spitting Pig family, you can also choose hours that suit you, so if you're not quite ready to commit to a full-time hog roasting career, you're welcome to work part-time or even ad-hoc.
Ready to start the next chapter of your life as the new face of Hog Roast Aldeburgh? Enquire now!