While you will know Hog Roast Swaffham as first-rate caterers who freshly-prepare, cook and serve all kinds of delicious dishes, including our amazing centrepiece hog roasts of course, what you may not know is that we designed and build our own range of hog roast machines that we use to cook with. We have several in our range, all with their own advantages, but they are all very simple to use (much easier than you might have first thought), as well as lightweight, of great quality, and easily manouevred and they all run on gas bottles, so you can cook just about anywhere you like with them.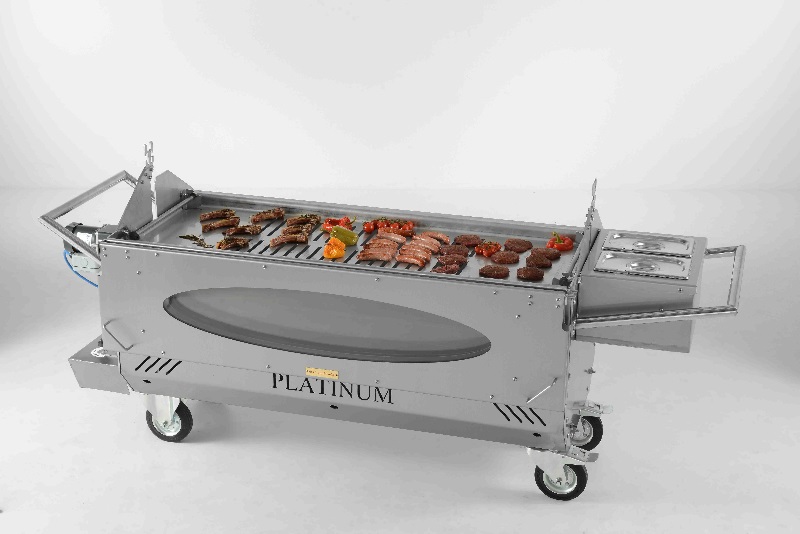 We rent out our own hog roasters, and Hog Roast Swaffham has many repeat customers who will testify to them producing gorgeous food, including mouthwatering meat of course. However, we also sell them all over the world, and we have a factory where we make them and a showroom where we show them off, and we welcome walk-in visits where you can come and see our equipment. Not only that, but you can see one of our machines being built from scratch, talk to our experts about your particular wants and needs and then browse our range in person.
You don't need an appointment with Hog Roast Swaffham to visit us, but one of our long-term customers Will recently let us know that he would be popping in, as he was thinking of adding a new machine to his collection. Will is a professional caterer who specialises in wedding and event food, and he realised the growing need for hog and spit roasts in his local area a few years ago. When demand started to exceed supply, his business grew, with us selling him more equipment and him having to hire more staff in the process too.
When Will came to visit us yesterday, he bought one of our biggest and most impressive machines – our Platinum, which is the ultimate in hog roasters. Capable of cooking four pork legs of pork, two whole pigs and two hundred baking potatoes all at the same time, this versatile beauty will be an excellent addition to Will's business and we look forward to hearing what he does with it.