It's Christmassss in *checks calendar* less than 14 weeks time, which also means it's about time that you started planning ahead for all the festive fun that's coming your way! After missing out on the good times last year, we know that, like us, you'll be determined to make this holiday season really count, and Hog Roast Edgware is here to help you with exactly that.
As the biggest party season, we always find it really hard to contain our excitement around Xmas time, but we don't need to tell you that this year is even more special than any of the ones previous, which is why we decided to kick off our countdown to Christmas a tad earlier than usual this year – and it seems a lot of you have done the same!
Since announcing our diary openings for the holidays a few weeks ago, we've been inundated with calls, emails and instant messages from prospective customers and clients, many of whom are just as enthused by the thought of having a sumptuous hog roast for Christmas dinner as we are – not that we can blame them. If you ask us, a hog roast is always a good idea!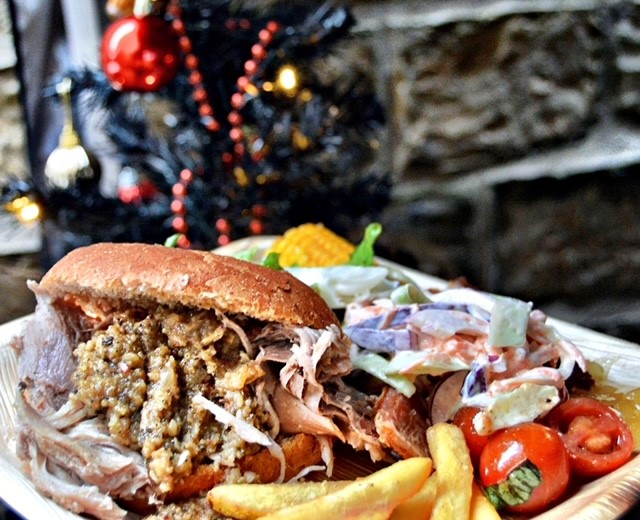 Though, of course, we also offer a more traditional, turkey-focused menu for those who aren't as keen on pork, and veggies and vegans won't have to worry about being left out either! Thanks to Hog Roast Edgware's delicious meat-free options, which pair beautifully with our inclusive side dishes of glazed seasonal vegetables and rosemary and garlic-seasoned roast potatoes, there will be something on the menu for everyone this Christmas time! Also included in this festive spread is our homemade cauliflower cheese, tender and juicy pigs in blankets and rich-tasting gravy made by our very own team, followed by our handmade traditional mince pies with warm brandy cream, and to finish, the option of alcoholic or non-alcoholic mulled wine.
So, go on, why not make things that little bit easier on yourself this year by calling in Hog Roast Edgware to cover the catering while you focus on enjoying yourself?