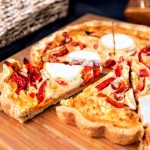 We know that when catering for the public, variety and choice is key, but sometimes customers need additional dietary requirements not through their own choice but for health reasons. If you are on a gluten-free diet, either because of a gluten intolerance or sensitivity or due to you being diagnosed as coeliac, it can often be very difficult to find caterers who understand how important it is to remain gluten-free while enjoying the same food as everyone else at an event or party. Here at Hog Roast Oakham we understand, and that's we ensure that not only do you have plenty of options, you really can still enjoy the same food as everyone else.
For instance, if you think you'll have to miss out on those scrumptious-looking Hog Roast Oakham pigs in buns that we provide, think again. We can offer you gluten-free bread rolls instead, and no one will know you're eating anything different to them. We make sure to know what's in the food that we buy and which diets they are suitable for, but we also make much of our own food, knowing that when it's homemade by us, we instinctively know if you can eat it.
But what if you have a particular diet by choice? You may b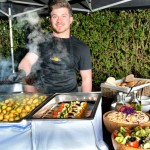 e a vegetarian or vegan by your own choosing rather than for your health, but you still want to eat something at an event we're catering, which is more than understandable. This is never a problem for us, either, and we've been providing veggie options for many years at Hog Roast Oakham. We can supply so many different types of options for this, whether you'd prefer fresh vegetable kebabs, a homemade veggie burger, a pasta dish, a homemade quiche or pretty much anything else you can think of. If a party being catered by us has pigs in buns, you don't just get to eat 'everything but the meat' like with some places – you get your own main meal, as you're just as important to us as the meat-eating guests.
Whether you have a small party or a huge event coming up in the future, don't forget that we can cater for all kinds of dietary requirements and we go the extra mile to ensure your guests are happy with the possibilities that we provide.