After a manic month in March where we sold 30 used machines, which Equipment Sales Manager Matt and the team have dubbed 'March Madness' (but in a good way!), we have continued to supply many delighted customers across the country with a hog roast machine of their very own. As you may know if you have been following our blog, Matt regularly travels far and wide to deliver our immaculate new and used hog roast machines to a variety of clients across the country.
The increasing demand for our hog roast machines is a testament to the growing popularity of hog roast catering and the quality of the equipment that we have to offer. If you are interested in acquiring a hog roast machine for your business, or for personal use, we are bound to have a model that will be perfectly suited to your needs. We sell both brand new and second hand machines, depending on your preferences and your budget.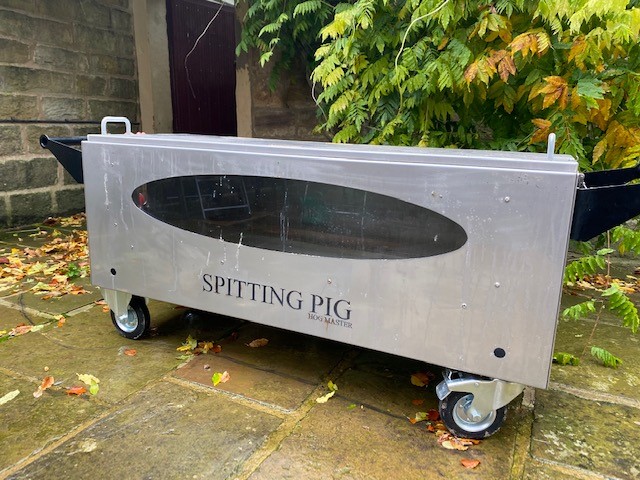 If you do opt for a used machine, we would like to assure you that second hand certainly doesn't mean second best! Every used machine that we acquire goes through a rigorous regime of servicing and deep cleaning, and will be fully reconditioned  before being resold.
It doesn't matter where you are based either, because we cover the whole of the country and we will deliver your machine to your premises, and spend all the time you need talking you through the set up and use of it, until you are 100 percent confident about operating it yourself. We can also give you some top tips for achieving the perfect pork and point you in the direction of some fantastic producers of free-range meat to source your pork form.
Whether you just want to make an initial enquiry or you have done your research and are ready to take the plunge into the exciting and varied world of hog roast catering by buying a machine of your own, please get in touch with us here at Spitting Pig to find out more about our full range of new and used hog roast machines!