If you have a passion for cooking outdoors and you want to take it to the next level, investing in your own hog roast machine is the way forward! Hog Roast Machines's catering equipment will give you the freedom to cater where and how you want, allow you to provide a lot of hot food for any number of people and offer you the scope to prepare different dishes at the same time. It is also designed for ultimate ease of use, it is convenient to transport and it can be operated in just about any outdoor setting.
Whether you aspire to be a festival caterer, you want to up the ante for your private party catering repertoire, you would love to provide al fresco feasts for weddings, or you want to give your customers a great outdoor dining experience at your own establishment, we have a Hog Roast Machine that is ideal for your needs.
Whilst all our machines are designed to cook a hog to perfection, they differ in capacity and function to suit the varying requirements of mobile event catering. We will match you with a machine that suits your requirements perfectly.
If you would like to give it a try for yourself before making a final decision, you can hire it for an event or over a longer term basis. We have flexible machine hire options available which include delivery and collection, as well as a full tutorial on how to use the machine and how to get the most out of it.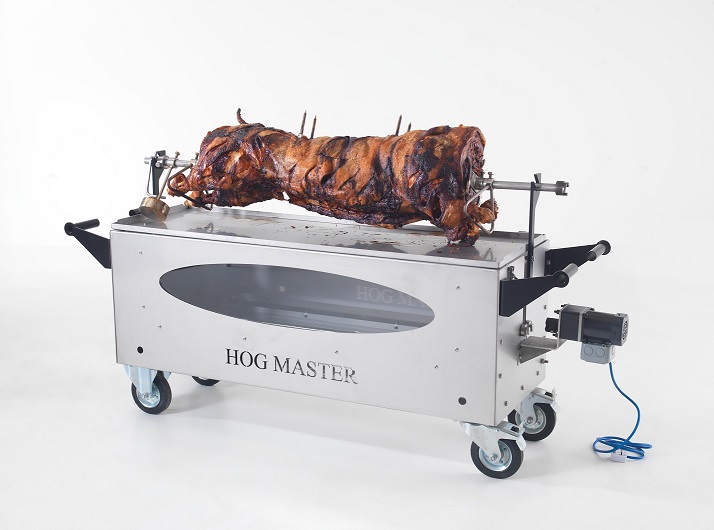 Our Hog Roast Machines also come with a warranty and servicing package, giving you complete peace of mind should your hog roaster require a bit of TLC further down the line. We are always here to offer support and advice on any aspect of using our hog roasters and we are just a phone call away if you have any concerns.
If you would love to give hog roast catering a go and you are interested in owning your very own machine, please contact us here at Hog Roast Machines for more info and to arrange a visit to our showroom.