It doesn't matter what size your business is or what kind of mobile catering you do, anyone who runs their own mobile event catering company wants their equipment to be as versatile, reliable and easy to transport as possible. Here at Hog Roast Gumley, we design and manufacture our own industry-leading hog roast machines, with various models and attachments available to meet all event catering requirements.
Here at five reasons why investing in one of our hog roast machines will transform your mobile catering business for the better:
A stress-free way of producing a high volume of hot food for large-scale outdoor catering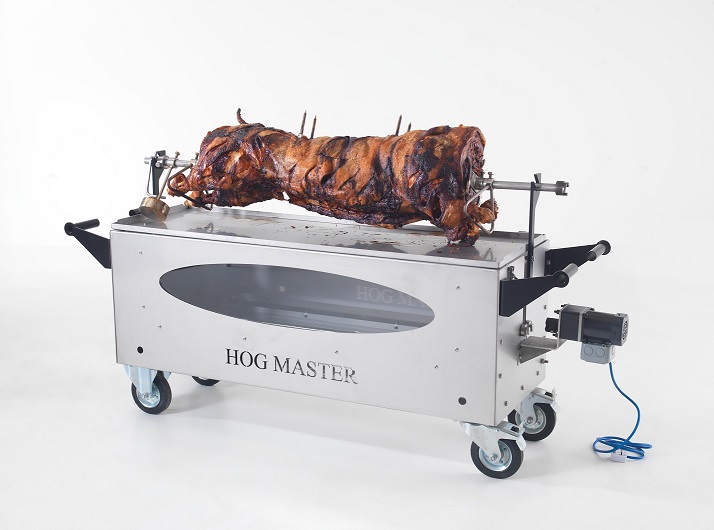 When it comes to large-scale catering, one of our hog roast machines will help you to produce an incredibly high volume of hot food that can be made right there on-site for any large outdoor events, including festivals, concerts, summer fairs, markets, festive street parties and more. Just one hog can feed up to 300 people without having the scrimp on portion sizes, and we have larger capacity hog roast machines available that can prepare two whole hogs on one go.
Easy to transport and can be operated in any outdoor setting
Even our large models will fit comfortably into a van, they are straightforward to set up and can be used in any outdoor environment. As they are gas powered, they don't rely on there being any mains power source on site, giving you the flexibility to cater wherever you want.
Multiple dishes can be prepared at the same time
It isn't just hogs that our machines can cook to perfection. Our hog roast machine options come with a wide range of functions and attachments, enabling you to prepare different meats, vegetable dishes and baked potatoes, as well as hotdogs, burgers and other BBQ classics.
An impressive centrepiece for any outdoor event
In addition to being a great way of feeding a lot of people without compromising on quality, our hog roast machines make an eye-catching focal point for any outdoor event, heling you to create a great ambiance for your diners as you prepare some fantastic food right in front of them.
If you would like to find out more about the benefits of owning your own hog roast machine, please get in touch with us here at Hog Roast Gumley!