Hog roast machines aren't just an essential piece of kit for catering companies that specifically provide hog roast catering services, there are many reasons why they can also be a great asset for more general mobile caterers. Spit roasting meat is a cooking tradition that dates back centuries, and it has always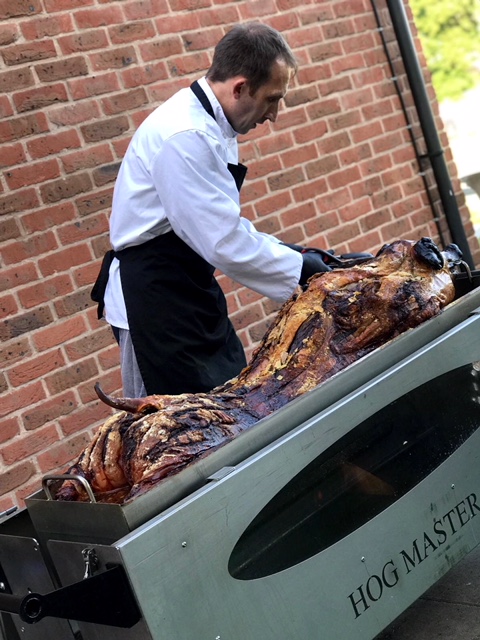 stood the test of time as a method for preparing meat because it achieves a level of succulence and depth of flavour that is difficult to replicate in more conventional ovens. Over the years, the general principles of this cooking method haven't changed, but the equipment used to cook meat in this way certainly has! Here at Hog Roast Witchford, we don't just provide our own incredibly popular hog roast catering services, we also design and make our own hog roast machines using our vast experience and the latest technology to develop a fleet of industry-leading machines. All of our clients who purchase one from us benefit from the reliability, functionality and practicality of our equipment, as well as our expert advise and guidance.
So why should you consider investing in one of Hog Roast Witchford's machines for your catering business? Firstly, our equipment offers you a low maintenance yet incredibly effective method of preparing a high volume of meat in one go and produces incredibly tender and tasty results with the minimum of effort required by you. Our machines aren't only suitable for cooking pork either – they are capable of slow roasting any large joint of meat or whole chickens to the same excellent standard. Depending on which type of machine you would prefer, you could also use it to prepare a range of vegetable and potato dishes too. This means that you can streamline your equipment and prep, which is a massive advantage if you are at a venue with limited space or you are required to freshly prepare a high volume of fresh food at a large public event for example. Additionally, even our larger models are incredibly easy to transport and set-up, and they also don't require any additional source of power on-site.
So, whether you are a hog roast specialist or a more general catering professional, the cutting edge and versatile equipment available to purchase here at Hog Roast Witchford, could work wonders for your business!