Recently the government have announced their end of lockdown plans for England, in the form of a 4-stage roadmap. This roadmap will see restrictions being gradually eased as we prepare the return to normality. To make your life easier, we have created a handy guide explaining which Hog Roast Perranporth events can be hosted at each stage. It is important to bear in mind that these dates are only provisional, and can be pushed back further if it is deemed necessary to do so.
Stage 1- 29th March
Social contact is limited to groups of 6 outdoors, so we are unable to offer our usual catering services at this time. We can offer our gourmet meal delivery service for you to enjoy with your household.
Stage 2- 12th April
Social contact is the same as stage 1. Life events such as weddings, wakes, receptions and commemorative events are now allowed to take place with up to 15 guests. We can cater to these events in person or with a meal delivery service.
Stage 3- 17th May
Restrictions on informal gatherings are beginning to ease, with outdoor meetings legal with up to 30 guests. Similar to stage 2, we can cater to these events in person or with a meal delivery service. Indoor meetings can take place with 6 people, or up to two households, which we can also offer our meal delivery service for.
Stage 4- 21st June
All restrictions on social gatherings have now been removed. Events can take place indoors or outdoors with any number of guests. Our usual catering services can resume, and we can cater to any event, in any location.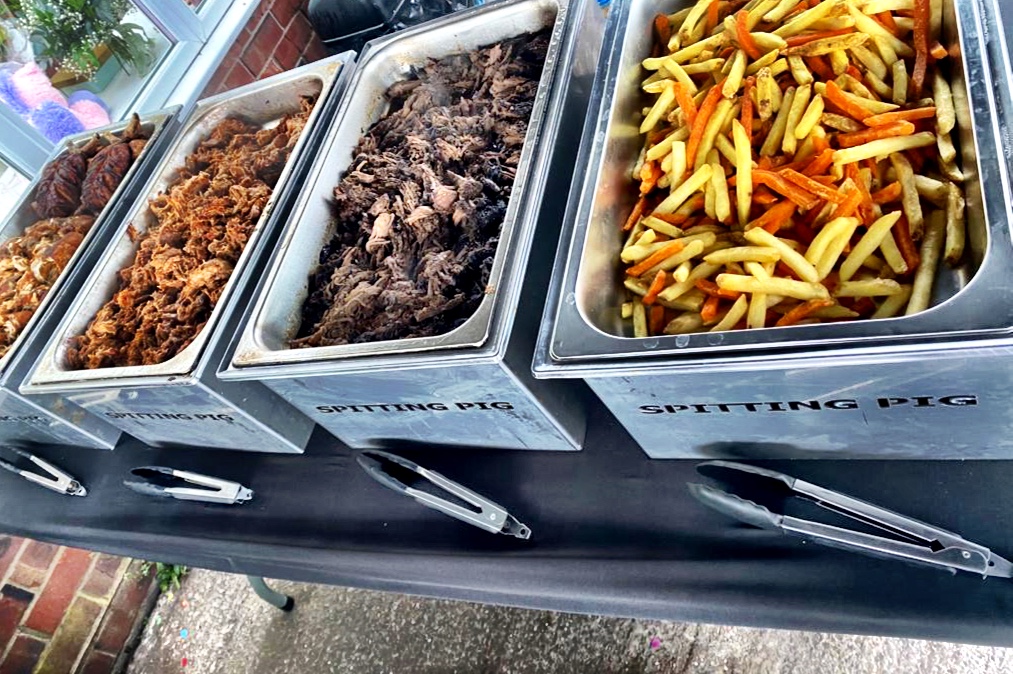 Whatever stage we may be in, Hog Roast Perranporth have at least one catering option for you to enjoy. Whether it's a meal delivery for your household or an event booked for the summer, we are happy to help! Simply get in touch today to let us know your date and location.