If you're a professional caterer and you've realised the need for a hog roasting machine to cook for your customers, just like Hog Roast Canterbury use, you may well be interested in purchasing one rather than hiring from us. This could also be the case if you're a domestic cook who knows that our machines work like conventional ovens, so you can use them to cook so much more than hog or spit roasts. Either way, it will come in handy for you to know that we sell the same kinds of hog roast machines that we use ourselves, and they're ones that we designed and which we hand-build in our own factory. Having spent a long time perfecting them, we now have several of our own, which each have their own advantages, but we also sell other brands, just in case one of ours doesn't meet your exact needs.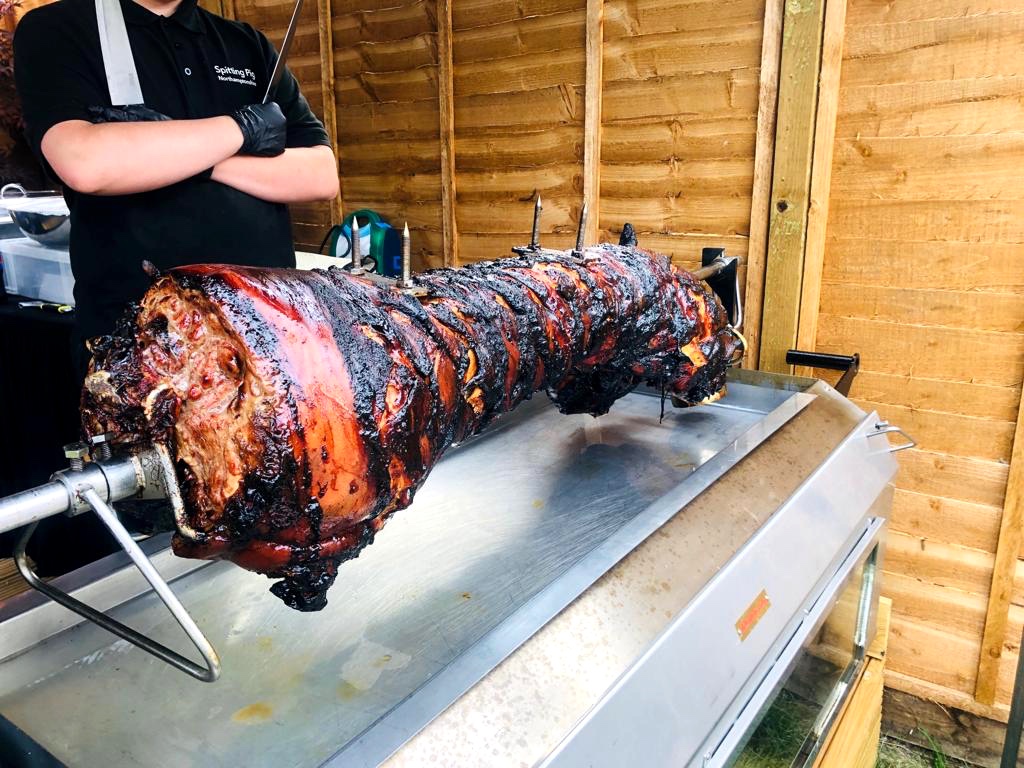 While we sell online all over the world, our customers are always welcome to tour our Lancashire-based factory and showroom. You can have a chat with our experts, see one of our trusty machines being made from scratch and then browse our range of products to see which one suits you, whether you're a pro or an amateur. You don't need to make an appointment with Hog Roast Canterbury to visit us – just turn up and see how we can fulfill your business or domestic needs.
One of our long-term Hog Roast Canterbury customers, Glynn, runs a wedding catering business and several years ago, he saw a gap in the market for hog and spit roast catering near to him. After first renting our machines for the odd wedding reception and breakfast, they grew even more popular and before long, he owned his first-ever Titan, undoubtedly our most popular machine.
Recently, Glynn visited us to talk to us about a new purchase, as his needs have grown so much since then. Now catering huge weddings, sometimes with hundreds of guests, he decided he needs one of our bigger machines and he said he was interested in our Platinum. He traded in his Titan and is now even happier with his equipment and we're sure we haven't seen the last of him either.