Traditional hog roasts are becoming an increasingly popular catering option for all sorts of different events, and last weekend saw Hog Roast Holbeach deliver one of our exquisite menus at a surprise 18th birthday party in the local area. With 80 close friends and family members of the birthday girl let in on the big secret ahead of the celebrations, everyone had to work twice as hard to keep the plans on the down-low before the big day, but after word got out that our expert catering duo was going to be managing the occasion, the excitement was nearly impossible to contain!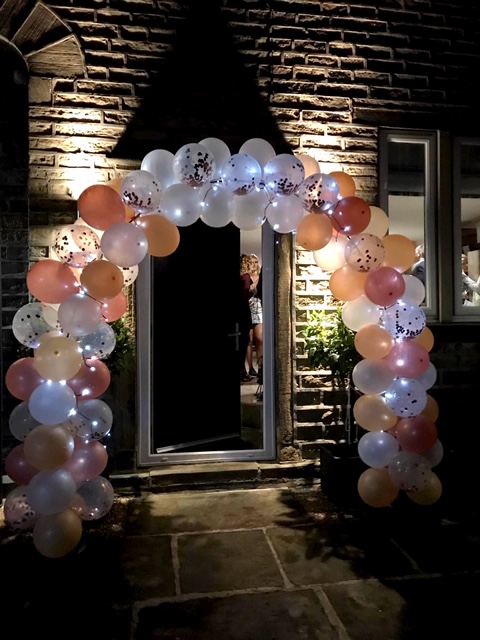 Fortunately, the birthday celebrant was none the wiser and in the weeks before the event Hog Roast Holbeach's catering manager Rob and his daughter Kat arranged a meeting with the client to discuss menu options for the special day. After spending some time going over our bespoke catering packages which have been designed to suit an all manner of event styles and budgets, the client decided on a chilled out meat feast with colourful side salads and roast potatoes served on our increasingly popular environmentally-friendly wooden bamboo crockery with matching cutlery.
With the birthday girl kept out of the house for the afternoon on the day of her surprise party, Hog Roast Holbeach took full advantage and used their window of opportunity to pitch the catering gazebo and get started on cooking the evening's buffet. Once the whole pig was evenly scored and sizzling away in our Hog Master Pro, the team used their remaining time to create mouth-watering platters of crunchy coleslaw, tomato and mozzarella salad, fluffy roasties and of course an enormous batch of savoury stuffing which was kept warm in a chafing dish until it was time to serve.
When the birthday girl arrived home she was surprised to see an archway of pastel pink balloons leading into her home which was filled with the familiar faces of her closest relatives and friends, but the icing on the cake by far was the hog roast that had been lovingly prepared by the Hog Roast Holbeach team!