You may not be able to host the big birthday bash you were dreaming of at the moment or celebrate any other kind of special occasion with all of your family and friends in attendance, but that doesn't mean that you have to cancel your event entirely. If you would still like to hold your event with a very with a much smaller guest list, doing your own catering means that you can invite a couple more of your nearest and dearest as you won't need to have professional caterers on-site. Doing your own catering doesn't have to be a daunting prospect or require you to spend all night slaving over a hot stove so that you end up missing out on all the fun at your own small gathering. The Hog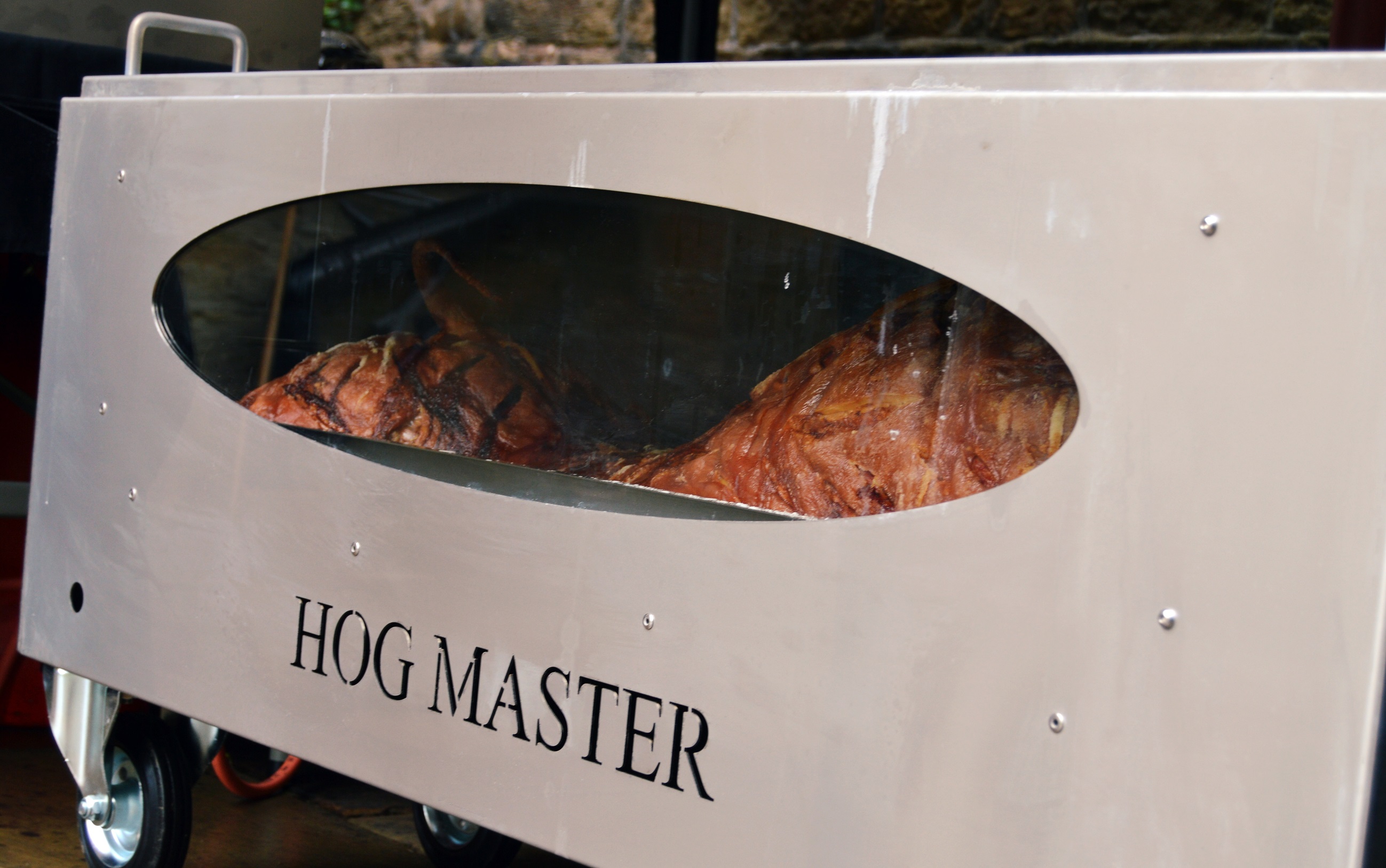 Roast Hyde team have the ideal DIY catering solution for you. Hiring one of our hog roast machines will enable you to cater outdoors with ease and treat your guests to some fabulous food without you even having to break a sweat!
Hog Roast Hyde's state-of-the-art equipment is designed and made by us, with years of hog roasting expertise going into every component. We have a fleet of different machines that differ in size, capacity and function, but what they all have in common it their usability, efficiency and ability to help you to effortlessly produce some perfectly cooked pork for your guests to enjoy. We will take your requirements into account and select the best machine for your needs, deliver it to your premises and talk you through everything you need to know until you feel totally confident about taking the helm. We will even pick it up again afterwards and take care of cleaning it for you. If you want a great value for money self-catering option that produces amazing results with minimum effort, hiring a machine from Hog Roast Hyde will enable you to do your own catering in the comfort and safety of your own back garden whilst still adhering to current guidance on social gatherings!